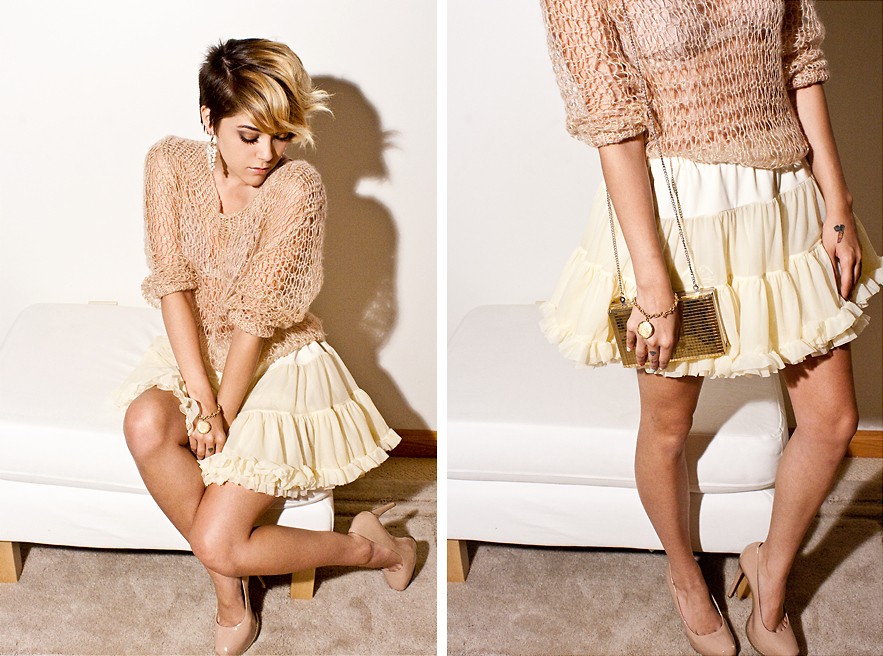 This Fashionista was chosen as our "Fashionista of the Day in Pearls" because she is making the nude and ivory color scheme combination daring, a petticoat stylish, and pearl earrings flirty and edgy!
Angelena V, fashion blogger of Edge Cat, showed off her fashion forward style with a pretty sheer nude sweater, ivory petticoat, nude Vera Wang heels, vintage gold locket, gold mirrored purse, and self-made grape pearl earrings.
We think this Fashionista looks great from head to toe (especially her edgy hair), and we are sure that you will love her look as well.
What do you think? Does she look edgy chic?
Visit Angelena at her website: edge-cat.com
Photo Credit: edge-cat.com
(Visited 79 times, 1 visits today)