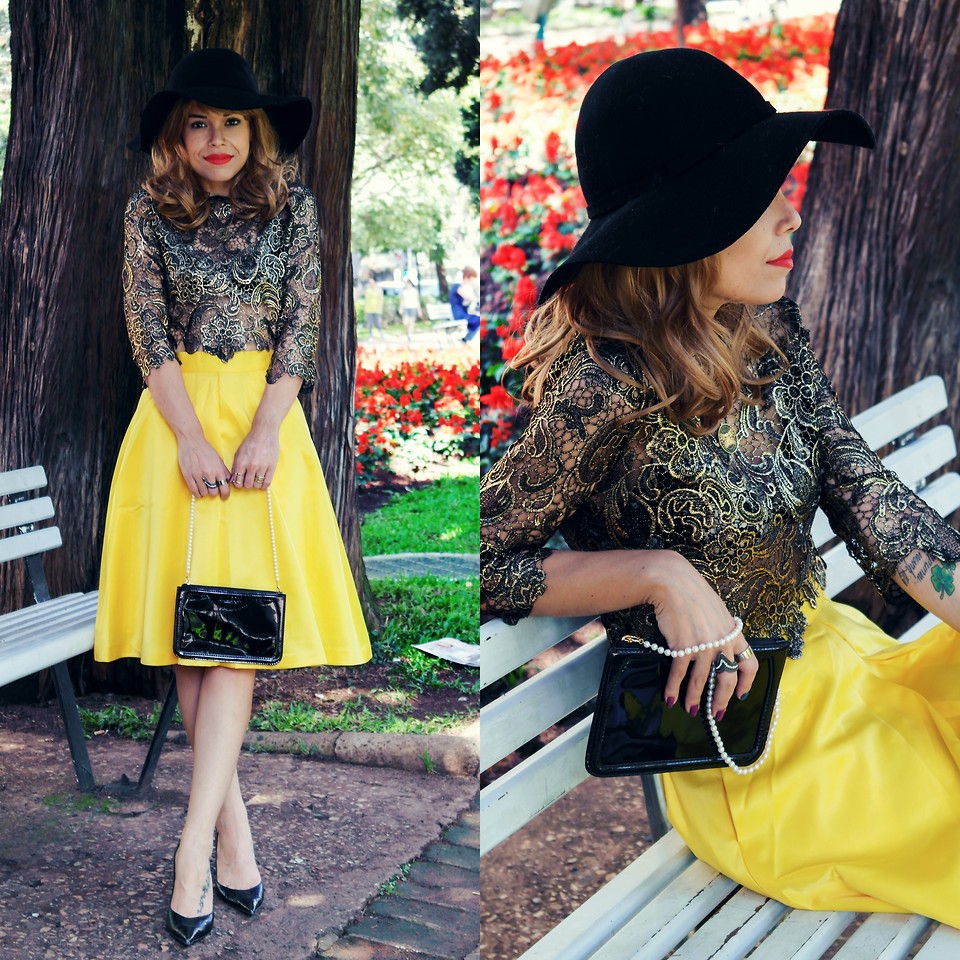 This Fashionista was chosen as our "Fashionista of the Day in Pearls" because she combined color, lace, and pearls to make a completely stylish look!
Priscila Diniz, fashion blogger of Look At Me BR, showed off her modestly chic style LACE GOLD TOP, and black wide-brim hat, stylish black pumps, and bright yellow midi skirt by RSTYLE.ME. The look is perfectly balanced with a classic leather and pearl bag by M. Leon making for a polished appearance.
We think this Fashionista looks like a lady and she looks bright and approachable from head to toe, and we are sure that you will love her look as well.
What do you think?
Visit Mayo at her website: www.lookatmebr.com
Photo Credit: www.lookatmebr.com
(Visited 87 times, 1 visits today)