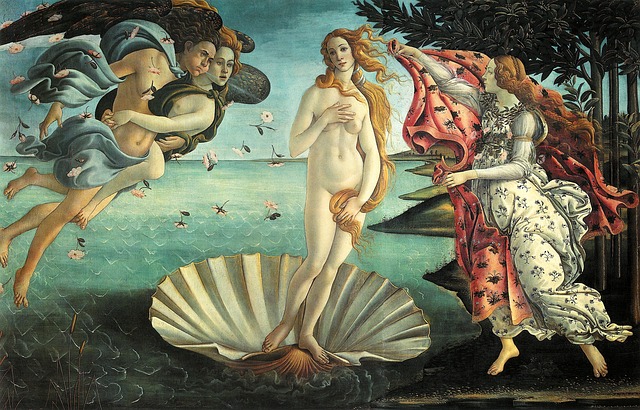 .As we have seen over recent years pearl jewelry has made somewhat of a comeback. These days' women love to wear pearl jewelry in a wide variety of different styles and design. But there really are a few things you may not know concerning the history of these beautiful gemstones and how they became highly sort after to include in jewelry.
Pearls are now considered the oldest gems are known to us, and we can trace their history back to well over 4,000 years ago. There are many religious and historical scripts available today that actually mention pearls in them.
In fact, the first pearl can be traced as far back as 420 BC, a small piece of pearl was discovered in the sarcophagus of a princess from Persia (now known as Iran). It clearly shows that throughout history pearls have been highly valued by people.
The Evolution Of Pearl Jewelry Throughout History
Ancient Times
Originally the wearing of the necklace was believed to help prevent a person's soul from leaving their body. The wearing of any kind of jewelry that may have included pearls was something that everyone would do.
For many ancient religions, pearls were a symbol of the moon and were believed to possess some very magical properties. In fact, you will discover that most religions refer to pearls in their scriptures. In fact, they are very symbolic not only in Christian and Islamic religions but also in Hebrew and Hindu as well.
It was the ancient Greeks who actually began to view both pearls and the oysters from which they cam as a symbol of love. It is said that both Greek goddesses Venus and Aphrodite emerged from the shell of an oyster. During this period of history the Romans began to see pearls as a status symbol to be worn by only the very elite men and women of the country.
In Ancient Rome at the time when Julius Caesar was Emperor, he passed a law that stated those of the ruling class could only wear pearls.
The Middle Ages
During this period of time in Europe, the wearing of any kind of pearl jewelry was only afforded to high nobility and royalty. Women would wear delicate small pearls whilst knights when going into battle would carry a pearl in the hope it would bring them luck. It was at this time that the setting of two rows of pearls into a crown became a symbol for royalty.
Pearl Jewelry In Modern History
When Spanish explorers arrived on American soil it surprised them to see the number of pearls available. Throughout the Americas, many rivers and lakes were full of large amounts of oysters from which pearls were being taken. In fact, those who had made the treacherous journey to colonize this part of the world couldn't wait to send back these gemstones to the land where they originally came from.
One person at this time fond of pearls and wore them regularly was Elizabeth I (Queen of England). There are many historical portraits of The Virgin Queen wearing pearl necklaces, but also wearing them in her hair. There are few portraits available on Queen Elizabeth I that don't show her wearing any kind of pearl jewelry.
It was then in the 1800s that they also found pearls in the Upper Mississippi River. This discovery began a treasure hunt that many now compare to be like the gold rush that took place in California in 1849. However, this then led to millions of the oysters being killed and in turn leading to the supply of pearls to dry up.
As well as removing the pearls from the oysters to sell on the shells would also make buttons. The wearing of mother-of-pearl buttons was something that all who could afford to loved to do. This process continued on until the middle of the 20th Century when plastic buttons were used instead of ones made from oysters.
It was during the latter part of the 19th Century that pearls became more accessible. This was down to the fact that Kokicho Mikimoto had discovered just how to create pearls. He was in fact the first person to be able to create cultured pearls through farming the oysters in which these beautiful gemstones grow.
Pearl Jewelry In 20th Century
Within 50 years of Kokicho Mikimoto discovering how to create pearls in Japan, there were over 350 pearl farms. Between these farms they could produce well over 10 million pearls each year, so making them more affordable to people from all walks of life.
It was also at this time that those farming pearls could create different colour pearls. So rather than all pearl jewelry comprising white or cream coloured pearls. Women could wear pieces of jewelry that incorporated pearls in their design that were lavender or pink coloured. In fact, pearl jewelry that combined several different colour pearls in them were proving popular at this time.
Yet even at this time pearls were still being viewed as a status symbol. There is one person who at this time epitomises that image and that is Coco Chanel. In 1936 Coco Chanel had her portrait painted and it features her wearing multiple strands of pearls that were draped over one shoulder. This portrait exuded what she and her brand over the coming years would come to represent: luxury.
It was in 1961 that the wearing of any kind of pearl jewelry really begun to take off thanks to one beautiful woman in a film called "Breakfast of Tiffany's". Nobody can ever forget that image of Audrey Hepburn wearing a beautiful black evening gown by Givenchy, the opera gloves and of course not forgetting the four strands of pearls around her neck.
Finally: Pearl Jewelry In The 21st Century
For a while in though it seemed as if the wearing of pearls was something that only your grandmother would do. However, at the start of the 21st Century, the wearing of pearls became more fashionable again with women of all ages. This we can put down to the TV show Sex And The City. One character on this show namely Frances Sternhagen would never be seen without wearing a stunning pearl necklace, as it complimented her collection of Chanel skirt suits perfectly.
Then in 2013, they turned the wearing of pearls upside down, when Alber Elbaz the chief designer at the French luxury house Lavin, flipped things on its head. He created pieces of jewelry that comprised imitation pearls used as decoration on grosgrain ribbon. Wearing them with other statement necklaces and chains to spell out words such as "hot" and "love". the wearing of pearls became very popular and cool again.
It wasn't long before jewelry designers started to create their own individual items of pearl jewelry. One such designer was Phillip Lim who strung several chunky pearls on to a chain that was studded with spikes and became known as the Pearl Collective.
As pearl fever started to take hold, then you could walk into any local high street jewelry store where costume jewelry could be purchased that was made from faux pearls. Popular at this time were oversized pearl cocktail rings and decorative ear jackets.
Luckily this over the top fashion has begun to fade somewhat and now the wearing of more subtle pieces of jewelry that incorporates pearls in their design is proving very popular. These days' women prefer to wear more simple elegant pieces that help to really show off the beauty of these gemstones.
Pearl Jewelry Today
However, in 2018, the wearing of baroque pearls had become popular. There were many designers who were choosing to create pieces of pearl jewelry using these mismatched gems in their designs. One piece of pearl jewelry that seemed popular at this time was a pair of pearl drop earrings similar in design to the first pair created by Phoebe Philo.
Perfectly smooth pearls have now become popular once again and are very much in vogue at this time. In fact, many designs you now see will often be ones that have been based on designs shown back in the latter part of 2018 at the Fall/Winter fashion shows held in say Milan, London, and Paris.
Today, the wearing of pearl jewelry isn't something that only your mother or grandmother loves to do. The wearing of pearls is something that women of all ages can do, because of the various different styles of pearl jewelry now available. If you want rather than wearing a single strand of pearls you could opt to wear a beautiful pearl pendant made up of a single pearl surrounded by diamonds.
If you want to be a little more adventurous with your pearl jewelry you could choose to wear say a pearl bracelet or necklace made up of Tahitian or South Sea pearls. But as these can only be produced by a certain kind of oyster and in certain ways, it means that these types of pearls command a much higher price. But like all other pearls available they add a touch of elegance and sophistication to any outfit you choose to wear them with.
When it comes to wearing pearl jewelry you have an amazing selection of designs to choose from. So being able to find say a pearl bracelet, necklace or a stunning pair of pearl earrings for you shouldn't prove a problem. You could if you wanted actually just purchase some loose pearls and then have someone design a piece of jewelry specifically for you.
Here at PearlsOnly, we have an amazing selection of pearl jewelry to choose from, We believe finding your perfect piece is easy. We also have a great selection of loose pearls to choose from so why not take a look through what we have to offer. You are sure to find something that suits not only your tastes but also your budget.
(Visited 114 times, 1 visits today)