9-10mm AA Quality Freshwater Cultured Pearl Earring Pair in Kelly Black
QUALITY:
PEARL SIZE: 9-10 mm
INCLUDED WITH YOUR PROUDUCT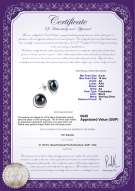 FREE Appraisal Certificate
The Certificate, prepared by a Pearl Expert with over 10 years of appraising experience, describes your item in detail, specifying technical details about your item, such as pearl size, colour and body shape.
A colour photo of your item is shown on each certificate to ensure carefree insurance claims should those ever arise.

90-Days Guarantee
If for ANY reason you are not satisfied with your product, within 90 days of receipt of your purchased product, we will refund 100% of your purchase price...with no questions asked and a warm thank you.
Your satisfaction is our top priority. Please note that we take the same care and attention to exchanges and returns as we do with your original purchase.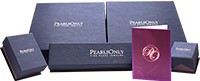 FREE Gift Box
Your Pearls will be presented in perfectly matched gift box designed exclusively for PearlsOnly. The distinctive Royal mauve box with gorgeous black velvet lining is an instant sign of quality and luxury.
Each box is perfectly matched to the size of your item so your pearls are perfectly enclosed while they are not being worn.

FREE Accessories
Included with your product are the following FREE accessories:

• Soft & Silky Storage Pouch to store and protect your pearls
• Pearl Care Card to preserve the value of your item
• Pearl Cleaning Cloth so they never lose their shine.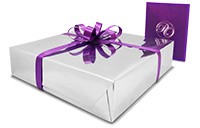 Optional Gift Wrapping & Gift Card
Add an elegant Gift Wrapping and a Gift Card with your product during checkout.
We will carefully wrap your pearls in an elegant metallic silver then finish it off with a beautiful bow. Your personal message will be hand written and enclosed in a matched envelope.