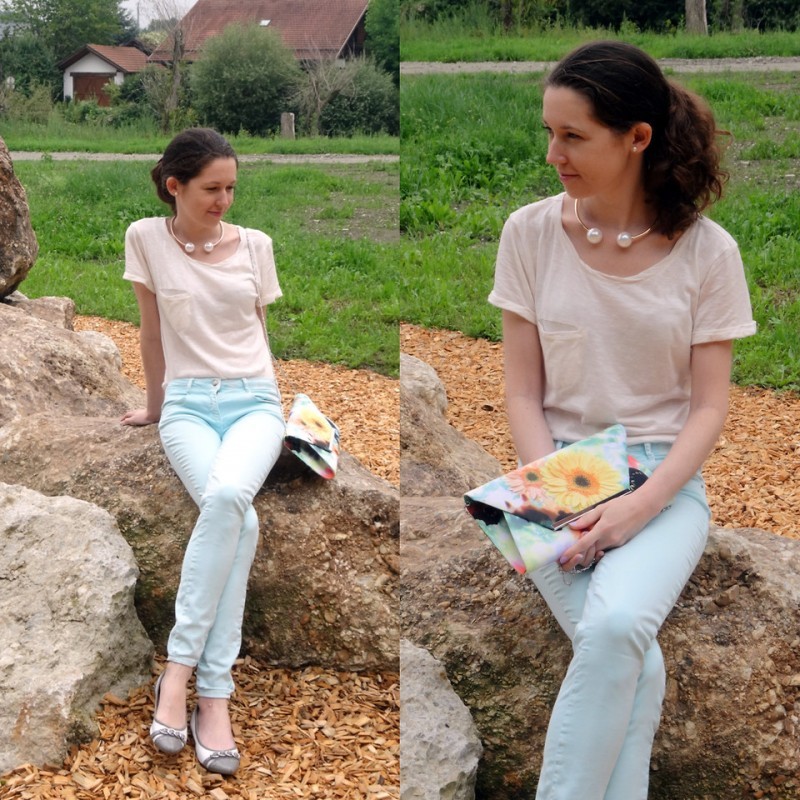 This Fashionista was chosen as our "Fashionista of the Day in Pearls" because she shows us that everyday girls can look chic in pearls!
Klara, showed off her style with a simple t-shirt from H&M, a beautiful floral envelope clutch by humanic.net, turquoise trousers by Zara and beautiful pearl chocker necklace by Zara.  What we appreciated about her look is that she put it all into her accessories. The clutch bag is just as eye-catching as the pearls that she is wearing. Very stylish!
We think this Fashionista looks great in her everyday style, and we are sure that you will love her look as well.
What do you think? Does she look chic?
Visit Klara at her website: www.lookbook.nu/look/6494024-Zara-Choker-With-Pearls-H&M-Tshirt-Smh-Clutch
Photo Credit: www.lookbook.nu/look/6494024-Zara-Choker-With-Pearls-H&M-Tshirt-Smh-Clutch
(Visited 104 times, 1 visits today)