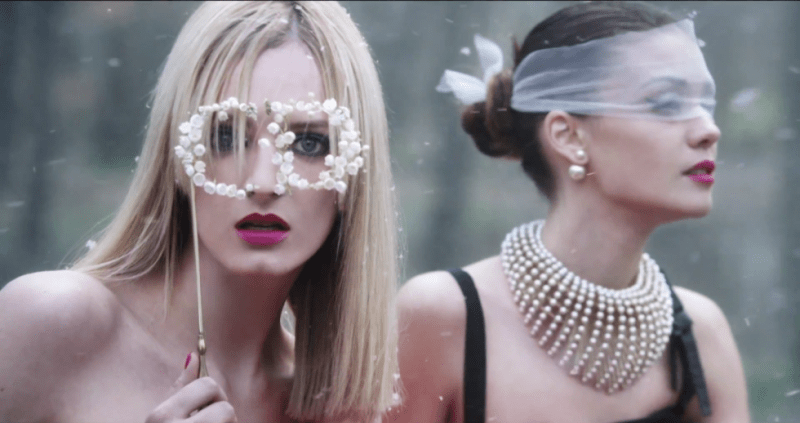 "Hey Ms. Elitou! I have been looking at the Pearls Only jewelry and I wanted to know do you think that pearls are for the everyday woman? Can the average woman who has the hustle and bustle of work, constant outings, all while maintaining the responsibilities of raising children get a great amount of use from pearl jewelry? I am a mother of two and I find that I have little time to switch up my jewelry, I need them to go with everything and I need to be able to move fast.  I would love to invest in diamonds but I am too worried about the cost and the possibility of losing an earring due to my fast moving lifestyle. Do you think pearls would be a better fit for me? Thanks in advance!                                                                                                                                                                                                                                                -Catherine B.
Hi Catherine!
Thanks for the awesome question! It sounds as though you are a lady that is always on a mission and I think pearls are a perfect fit for you!
Pearls are very versatile and extremely affordable which makes them a perfect addition to any women's jewelry box. Unlike diamonds, pearls give you a completely polished look that fits into almost any fashion schedule whether it's going into the office, then later to pick up the kids and off to the opera and café at a bistro. Pearls are just that amazing!
For this very reason I would say that pearls are perfect for you… everyday woman!
Another great thing about pearls is the variety of styles, colors and designs that are offered. You can find them in almost every color, shape, and unique design. You can also wear them in any form from earrings to a ring, a fashionista can truly benefit from the wear of her pearls.
I truly hope this helps! Be sure to browse our website for great pearl finds!
-Ms. Elitou
If you have any pearl related questions feel free to contact us on our Facebook, and we will be sure to answer in a timely manner.
(Visited 71 times, 1 visits today)