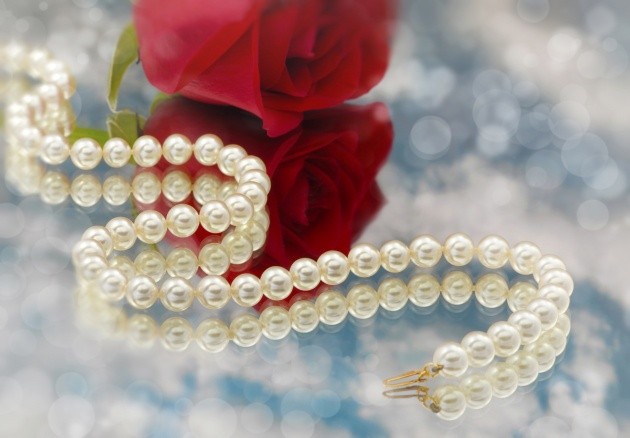 Wedding anniversaries are an amazing time in a couple's life. They represent the day that two people in love, come together as one and create a bond that should never be broken.
So when it comes to the husband, he is always looking for that very special gift to show his love and appreciation for the woman that makes him happy; the woman that supports his ambitions; and the woman that he builds a future with.
Pearls are very beautiful and classy so they will make a perfect gift for your anniversary.
To answer your question, there is a simple rule and it is really easy to remember.  Pearls are a splendid anniversary gemstone for the 1st, 12th and 30th year of your matrimony because it is a traditional and very well accepted gift.
Hope this helps!
Ms. Elitou
If you have any pearl related questions feel free to contact us on our Facebook, and we will be sure to answer it as soon as possible!
(Visited 81 times, 1 visits today)