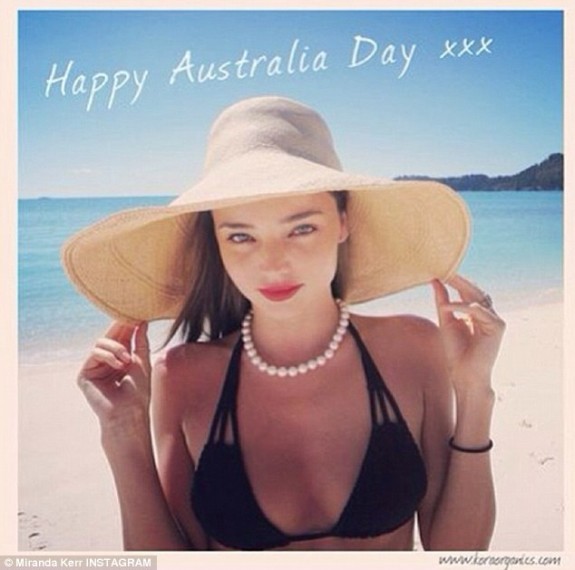 Many of us are extremely eager for Spring to make its awesome return, let alone summertime! We are all waiting for that moment when we can go outside with no coat, feel the breeze on our skin, and reap the benefit of the wonderful sun.
Well, supermodel Miranda Kerr, got to experience fun in the sun and take a break from the cold on the beach in her native country, Australia.
Sydney native, Miranda, showed her appreciation for Australia Day on Instagram when she posted an image of her in a fashionable black bikini, wide-brim hat, and darling pearls along with the caption: "Sending lots of love to my fellow Australians! We're so blessed with such a beautiful country! #happyaustraliaday."
What do you think of Amanda on the beach in pearls? She looks pretty good to us!
Photo Credit: Miranda Kerr Instagram
(Visited 171 times, 1 visits today)