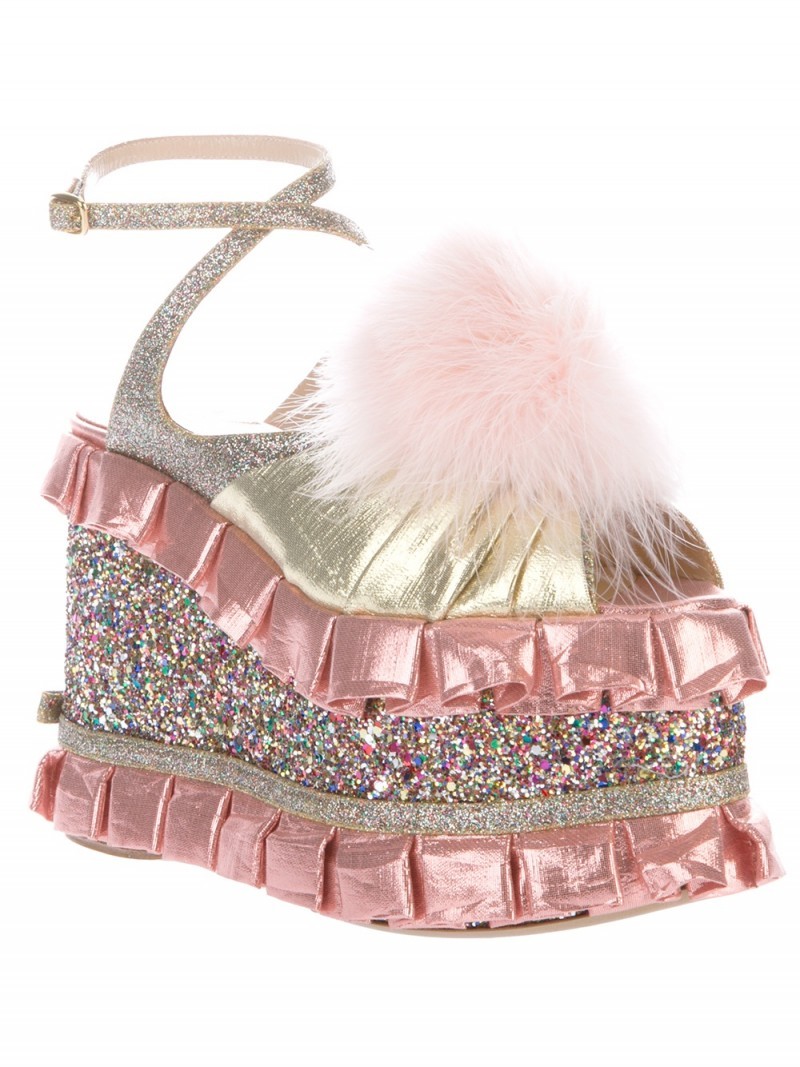 "Clutching Our Pearls (Worst Fashion)" is when we find the most horrendous and outright ridiculous fashion and accessories! We are really shocked with today's find and we are excited to share it with you!
Today's feature that has us clutching our pearls is the "The Meadham Kirchoff Pink Sparkle Pom-Pom Platform Sandals".
This sandal looks like a girly disaster!
Do you have a love for the bizarre? If so, then these shoes are perfect for you!
It is really hard to know where to start with these shoes because they are extremely busy, but apparently many love it, because they are all sold out on Farfetch.com.
What do you think? Would you wear?
(Visited 185 times, 1 visits today)