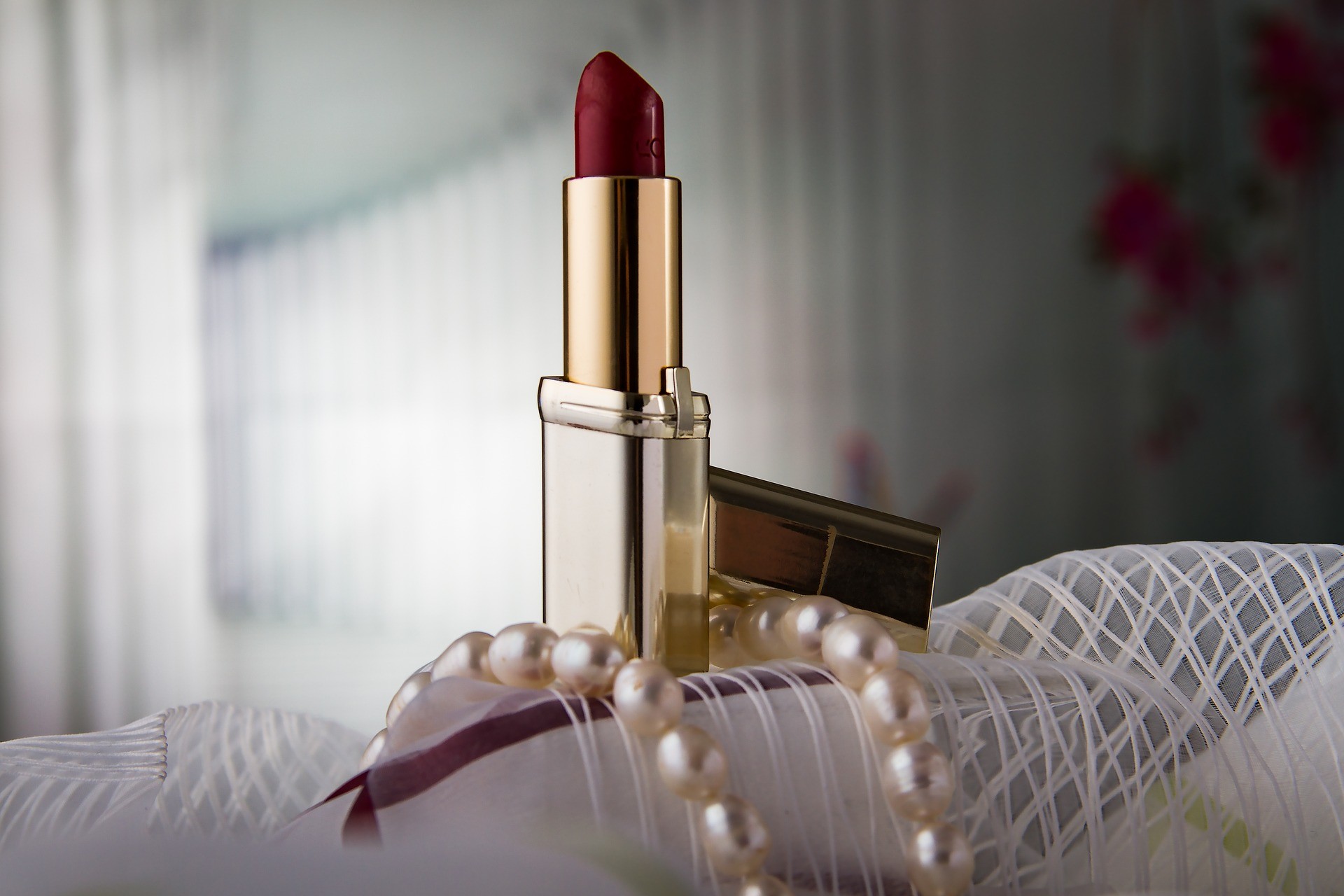 There are few pieces of jewelry that are as classy and timeless as pearls.  When you choose the right pearl jewelry you will definitely give any outfit a more elegant and refined look.  However, it is just important that you match your makeup to your outfit including the jewelry you choose to wear.
When it comes to wearing pearls choosing the right makeup will help to enhance not only your looks but also the beauty of the pearls you are wearing.
But you are probably wondering just what sort of makeup you should be wearing with your pearl jewelry?  Well in this article we will offer up some advice that should help you create the perfect look for all your outfits time and time again.
However, before we offer up some advice it might be a good idea to learn about some of the myths regarding the wearing of makeup.
Myth 1 – Having Matte Skin Will Make You Look Younger
This simply isn't the case.  To keep a more youthful look your skin should be glowing.  So you need to treat it regularly and moisturize often.
Myth 2 – Shimmery Eye Shadow Brings Out The Wrinkles
Like pearls, the wearing of shimmery eye shadows will help to give your skin a certain glow and help to make it look younger.   Using bright colours will help to mask any imperfections such as dark circles.  Plus the shimmering particles in such eye shadows will help to break up light.  In turn, this leads to them creating their own unique texture that will hide any wrinkles or roughness on your eyelids.
Myth 3 – Tinted Moisturizer Will Always Make You Look Younger
Such moisturizer is great for providing a sheer amount of colour.  But you will find that only medium to full coverage is going to help cover up the signs of ageing.  But don't worry there are plenty of products around today that don't look cakey.
Myth 4 – Applying Blush Under Your Cheekbones Will Make Them Pop
Back in the 80s, the wearing for blusher to help contour a woman's cheekbones was very popular, but things have moved on since then.  These days it is better to apply the blusher to apples of your cheeks as it helps to lift your whole face.  Plus it also helps to get people to focus more on your eyes.
So you love wearing your pearls as much as any other woman does.  As you will know pearl jewelry adds a very subtle hint of femininity to any outfit with a touch of class.   When wearing pearls you often may feel feminine, flirty and playful.
Tips For Wearing Makeup With Your Beautiful Pearls
When it comes to the wearing of pearls you want to ensure that your makeup looks great.  Well here are a few tips to help ensure that you create the right look with your makeup that will further enhance your beauty and those of the pearls you are going to be wearing.
Don't Wear Too Much Makeup
Remember that when it comes to wearing makeup it should help to enhance your features rather than bring negative attention to them.  This is what will happen if you choose to wear too much makeup.
In fact, when it comes to wearing pearls it is best to keep things simple and natural when it comes to your makeup.
So make sure you don't wear too much eyeliner, mascara, foundation or powder.  Although these may help to cover up a multitude of sins, they can also make your skin look dull.  This will then reflect badly on the luster and beauty of your pearls.
Wear Makeup That Is Appropriate
Make sure you apply makeup that is appropriate for the occasion when you will be wearing your pearls.  You certainly wouldn't wear the same kind of makeup when going out for lunch with your girlfriends, as you would wear when going out to dinner with your partner.
In fact, you should be wearing less makeup during the day compared to what you would be wearing for a night out.   But you should make sure to wear makeup that is going to help accentuate the beauty and luster of the pearls you are going to be wearing.
When You Wear Only A Little Or No Makeup At All
There are some women who choose to wear little or no makeup as they aren't sure about how to apply it, or afraid that they look too over the top.   If you are unsure about what makeup to wear when wearing pearls then keep it simple.  Also only wear light colours that suit your skin tone.
Begin slowly by using just one makeup product at a time.  You may want to begin with wearing some foundation along with some blush, a little bit of mascara and lipstick.  By keeping things simple you will be able to learn easily how to apply your makeup correctly.
If you are unsure what kind of foundation to wear then speak to a professional.  Most stores now have women who work on their makeup counters who can provide you with any help you need.
Your Overall Look
When it comes to wearing makeup with pearls it is best to keep your look as natural as possible.  So you should avoid wearing any colours that are likely to clash including any that may clash with the colour of the pearls you are wearing.
Also it important to choose colours that complement your skin tone.  If you have a dark skin tone them wearing makeup in darker shades is a good option.  So you can consider going for much richer colours such as dark browns or gold's that will look stunning when teamed with white, cream or gold coloured pearls.  We can also say the same if you were wearing pink or lavender coloured pearls.
However, if your skin tone is lighter then choose more muted colours to wear such as creams, pale blues or pale pinks.   The problem with darker coloured makeup is will make you look older.
Final Makeup Touches
When it comes to wearing pearls adding a few final makeup touches to your look is crucial to ensure that you get that perfect classic elegant look.   The wearing of red lipstick is a must, but you don't have to go for a bright red, you can go for any shade of red you want.   During the daytime wearing a more demure colour is better and save that bright red lipstick for a night out.
Also, the wearing of black eyeliner is a must, but make sure you keep things simple.  Just a single line along your eyelid that ends in the corner of each eye is better than going for something a little more daring.
Another important ingredient you should consider wearing is some face illuminator or complexion enhancer.  Wearing of this won't help to give your skin a more youthful natural glow, but will help to enhance the luster of the pearls you are wearing.
To top your look off wearing some beautiful pearly eye shadow is a much.  Again don't wear too much, and certainly choose colours that not only suit your skin tone but complement the rest of your outfit.
Hopefully, the advice provided above will help to ensure that you select the right kind of makeup to wear with your pearls.   Just like the pearls you are wearing the makeup you choose to wear is going to help bring out your skins own natural beauty and help enhance your features even more.
As we get older we may need to consider other factors into the equation when it comes to choosing what kind of makeup to wear with our pearls.  But luckily for women these days there are plenty of products now available that will help to hide a myriad of problems. That will also help to enhance a woman's looks without being too brash.
Again if you are unsure about what kind of makeup you should be wearing then speak to a professional.  Not only will they offer you advice on which products are best suited to you and your skin, but will also offer up advice about how to apply them correctly.   Even just spending ten or fifteen minutes with such women can make a big difference in how you look overall.
Here at PearlsOnly.com we have an amazing collection of pearl jewelry for you to choose from.  So finding something suitable for you shouldn't prove a problem and should help you create an amazing look that will really make you feel like a million dollars whether going out for lunch or to a fancy restaurant for dinner.
(Visited 90 times, 1 visits today)