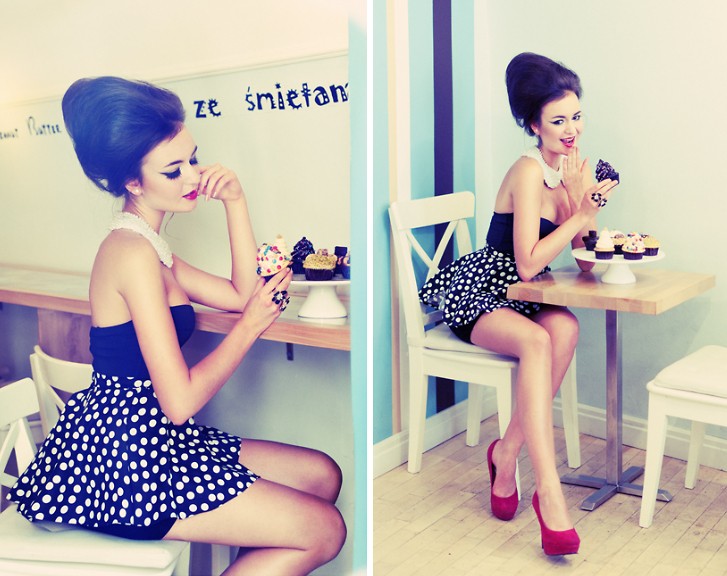 This look created by "photo storytellers" blog, Blok.koty2.com did such a wonderful job with making pearls fun and flirty which is why we chose their photo-shoot as the "Fashion Photo of the Day with Pearls".
Those involved in the shoot included:
Photo & Retouch: Kotka Odwrotka & Kot Pasiasty- blok.koty2.com
Stylist: billiejeanstyle.blogspot.com + Różena Grey
Hair: Sylwia Hubicka
Makeup: Eevi Makeup Studio & Sylwia Hubicka
Nails: Kotka Odwrotka
Place: Cupcake Corner- cupcakecorner.pl
We think the team worked greatly together to make a pearlicious look.
What do you think?
See more from the photo-shoot.
Photo Credit: www.blok.koty2.com
(Visited 65 times, 1 visits today)