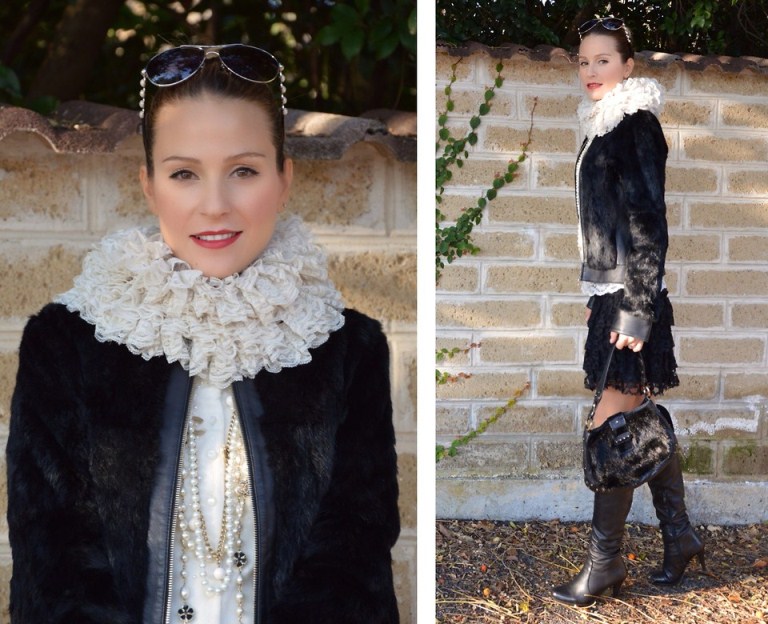 This Fashionista was chosen as our "Fashionista of the Day in Pearls" because she gave us a little of the Elizabethan style without looking outdated. In fact, she looks rather stylish.
Arianna G., fashion blogger of The One Celebrity, shows off her name brand flair with her Slu collar, Zara jacket, Mango over-the-knee boots, H&M blouse & skirt, Valentino bag, and of course her enchanting pearl accessories which includes, Chanel necklaces and Chopard sunglasses!
"Inspired by a vaguely reminiscent of Chanel style, I matched whites and blacks lace for my today outfit. But of course details make the difference and nothing is more appropriate than a rain of pearls all over!" stated Arianna.
We think this Fashionista looks chic, and we are sure that you will love her look as well.
What do you think?
Visit Arianna at her website: theonecelebrity.wordpress.com
Photo Credit: theonecelebrity.wordpress.com
(Visited 88 times, 1 visits today)