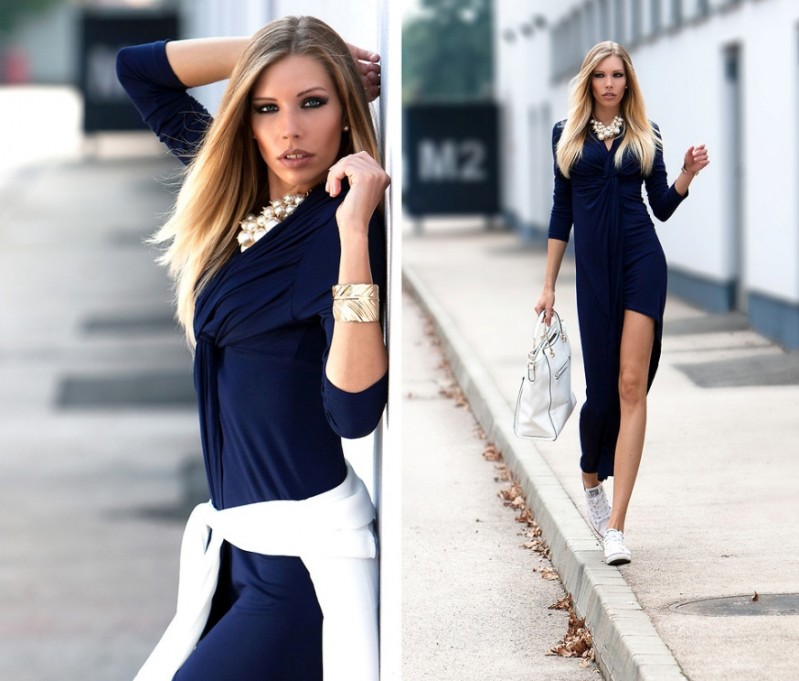 This Fashionista was chosen as our "Fashionista of the Day in Pearls" because she mixed upscale to everyday chic without a hitch. This is what street style fashion is all about!
Dora, style blogger of Doradlove.blogspot.hu, showed off her style with seductive dark blue asymmetric wrap dress, clustered pearls necklace from Mango, and unexpected Converse sneakers.
We love how she turned this sexy dress into a causal chic look!
We think this Fashionista looks very chic, and we are sure that you will love her look as well.
What do you think? Does she look chic?
Visit Dora at her website: Doradlove.blogspot.hu
Photo Credit: Doradlove.blogspot.hu
(Visited 125 times, 1 visits today)