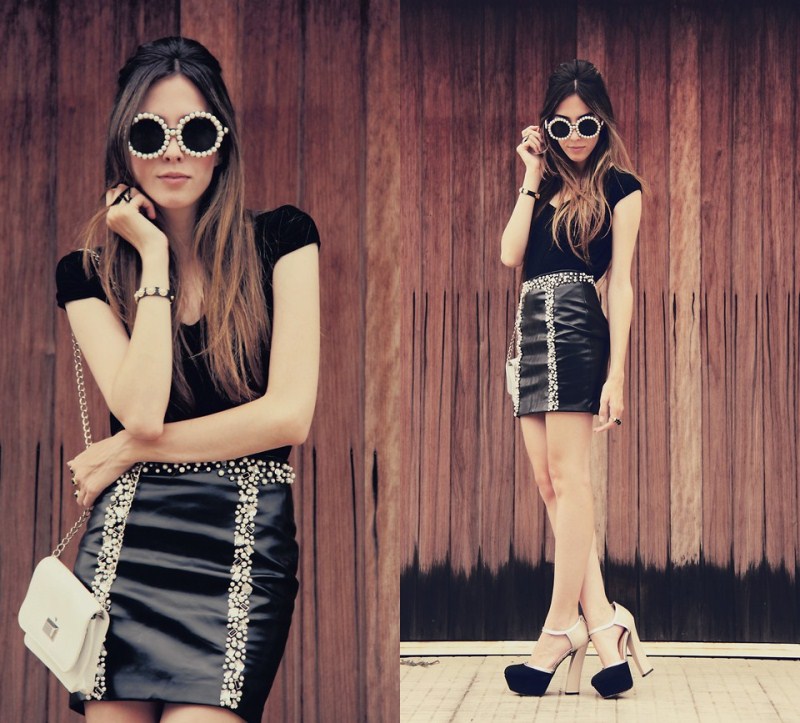 This Fashionista was chosen as our "Fashionista of the Day in Pearls" because she is bold and daring in this leather and pearl mix. The look is edgy and stylish and it instantly caught our attention.
Flávia D., fashion blogger of Fashion Coolture, shows off her Minimalist black, white and nude fashion with her black top, Romwe pearl skirt, Zerouv pearl eyewear, white chain bag, and nude and black heels.
We think this Fashionista looks chic, and we are sure that you will love her look as well.
What do you think?
Visit Flávia at her website: fashioncoolture.com.br
Photo Credit: fashioncoolture.com.br
(Visited 104 times, 1 visits today)