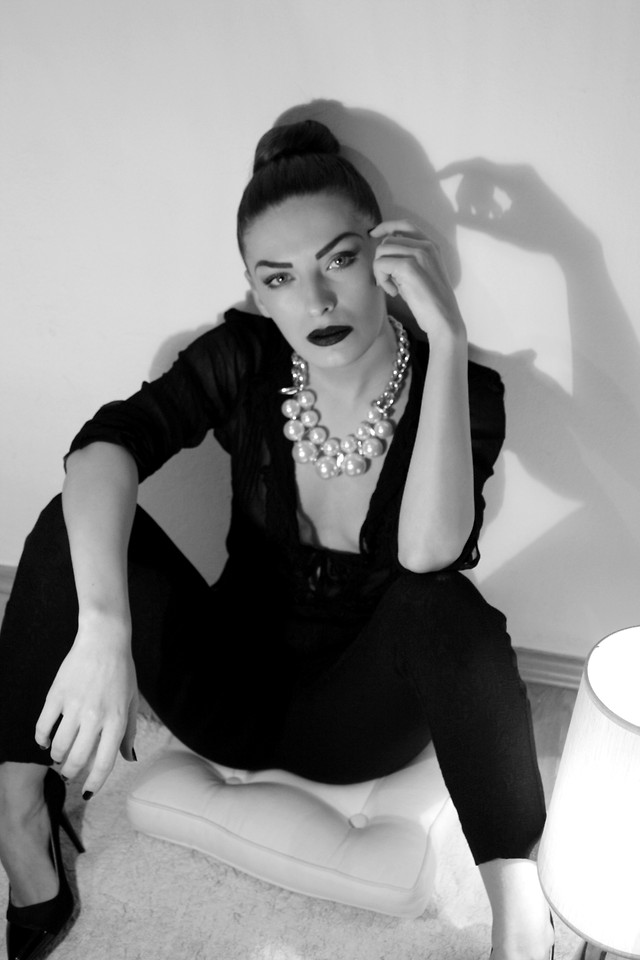 This Fashionista was chosen as our "Fashionista of the Day in Pearls" because she shows that pearls are gorgeous even in a simple black and white photo!
Iva, showed off her style in this amazing black and white image wearing all black Zara (top and pants), along with huge pearls, a neat bun and flawless makeup. She looks like someone from the 1940's… Stunning!
Her eyebrows also add so much drama that we are completely drawn to her natural beauty.
We think this Fashionista looks chic and we are sure that you will love her look as well.
What do you think? Does she look chic?
Photo Credit: Iva C.
(Visited 139 times, 1 visits today)