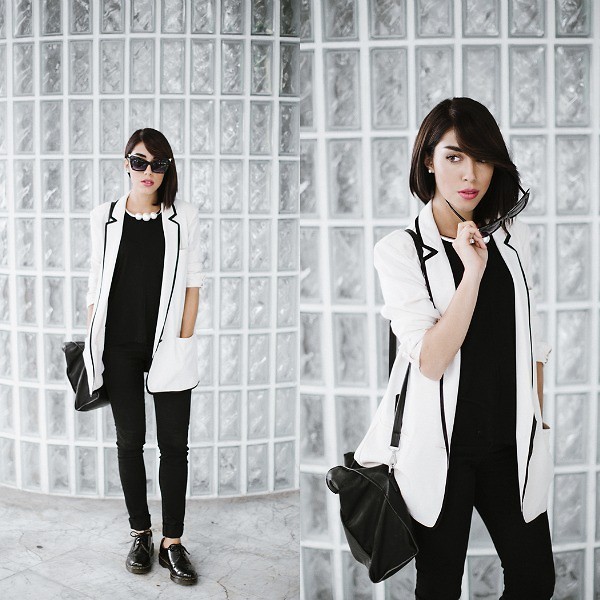 This Fashionista was chosen as our "Fashionista of the Day in Pearls" because she made monochrome colors stylish by adding pearls!
Mia D., blogger of Becoming Trendy, showed off her style with a black blouse by Forever21, white blazer with black trim by Chicnova, black slacks by Silvian Heach, shoes by Dr.Martens, a super-chic pearl necklace by BijouBrigitte, and a bag by Zara.
She looks so clean and sophisticated. There is something about the colors black and white together that is professional and simply classic.
We think this Fashionista looks very well-dressed, and we are sure that you will love her look as well.
What do you think? Does she look chic?
Visit Mia at her website: becomingtrendy.com
Photo Credit: becomingtrendy.com
(Visited 156 times, 1 visits today)