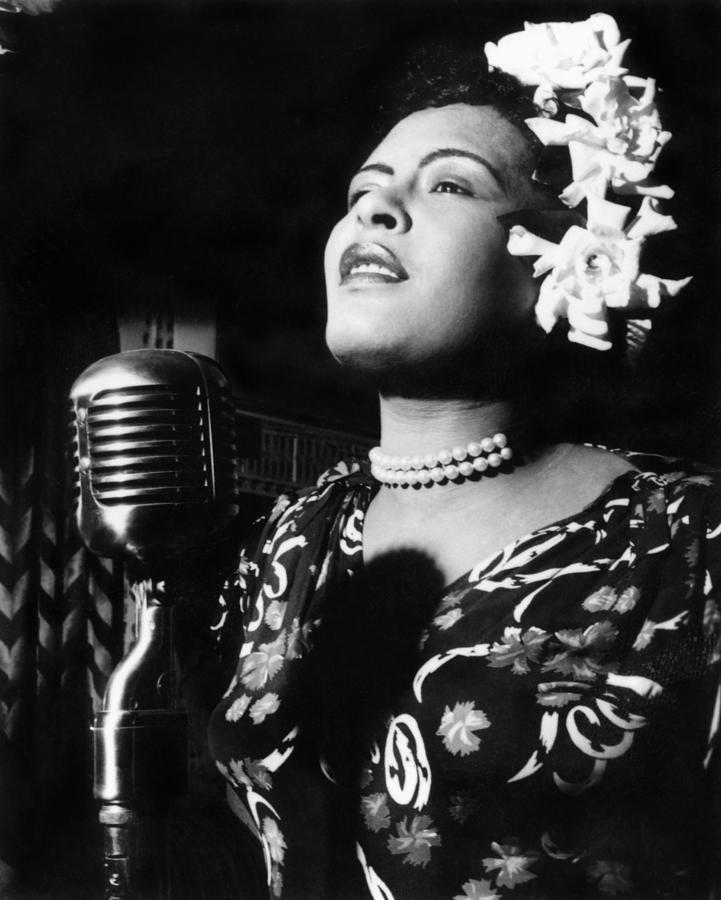 We love to go back and find some of the most iconic women of all time wearing pearls!
Today's feature is an American Jazz legend.
The late, Billie Holiday is a woman known for her melodious voice, gorgeous face, and her beautiful signature of flowers that she wore in her hair. We think she is a great addition to our "Great Moment in Pearl History" because she made pearls a sophisticated and stylish statement in her jazzy look.
Eleanora Fagan, most commonly known as Billie Holiday and nicknamed "Lady Day" by friend and musical partner, Lester Young, was born on April 7, 1915 in Philadelphia, Pennsylvania. She later died in   New York City, New York, United States on July 17, 1959 at the age of 44.
This American jazz singer and songwriter may have had a troubled upbringing but it was well masked by what Wikipedia called her, "vocal style that pioneered a new way of manipulating phrasing and tempo."
We found this beautiful image of the star and we couldn't resist sharing it with you. This black and white image shows Miss Holiday in her classic singing position with her signature flowers, a trendy floral dress and a two layered pearl necklace.
This image can be found at Fine Art America and is purchased for portraits and other great memorabilia.
Do you think that Billie Holiday's style is iconic? Where would you hang this picture in your home?
Photo Source: images.fineartamerica.com
(Visited 348 times, 1 visits today)