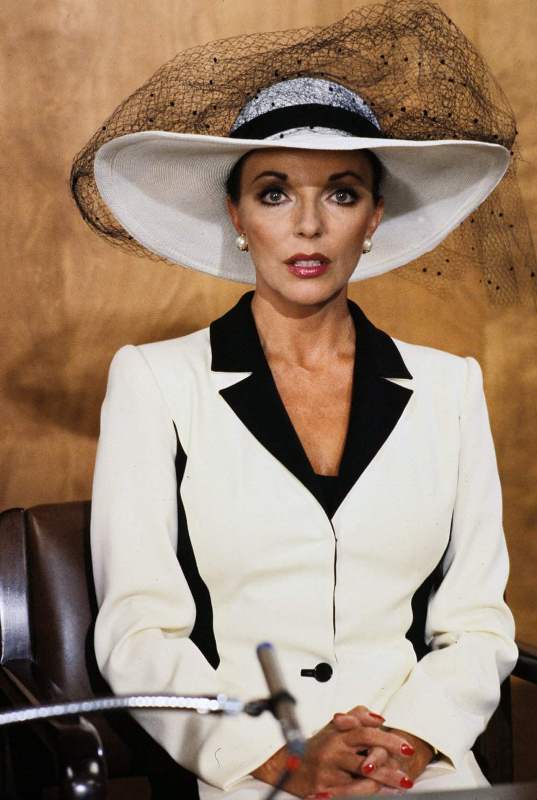 We love to go back and find some of the most iconic woman of all time wearing pearls!
Today's feature is a TV show legend.
English actress, Joan Henrietta Collins, born May 23, 1933, was a woman of style best known for her role as vengeful Alex Carrington on Dynasty, in 1981.
On Dynasty, Joan's character, Alex Carrington is a glamorously chic ex-wife of a tycoon and every show was fabulous when she showed off her polished style.
Most often you would see her in tailored suits, oversized hats, and charming pearl earrings.
This is one of our favorite images of Joan in her character. Her style is on point and the white and black combo—timeless!
What do you think of her style? Don't you just love the minimalistic style?
Photo Source: lucyindisguiselondon.com
(Visited 240 times, 1 visits today)