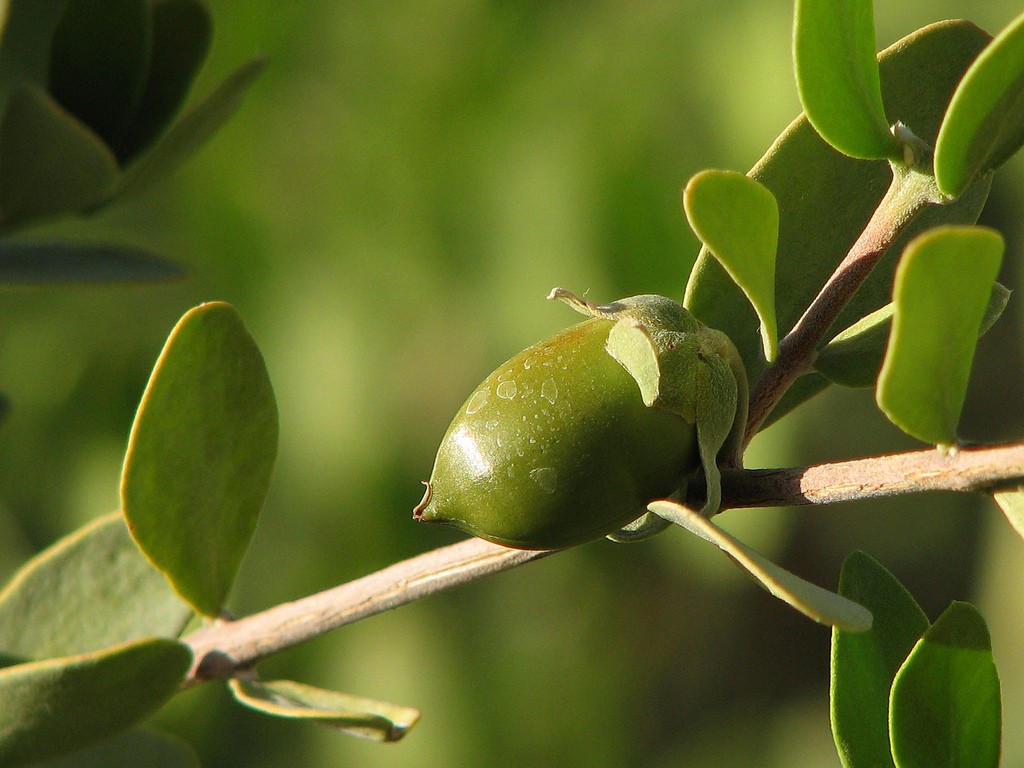 The incredible beauty benefits of jojoba oil
There is a lot to be said for selecting beauty products which haven't been tested on animals and embrace the cruelty free sign. You'd be very suprised to learn that all your favourite makeup brands test on animals so the time comes when you have to question, is this right?
The good thing is, there is a path to enlightenment and you can be
beautiful without using products which have caused great suffering. You may be a fan of beauty and all things natural and combining the two to feel your very best. What emphasises beuty more so than usuing what the earth provides to enhance your look and complexion. A string of beautiful pearls around your neck soft and subtle skin from some natural oils is obtainable luxury that you can indulge in.
In this post we want to highlight the beauty benefits of jojoba oil and how this natural beauty exlir can actually osolve multiple beauty wowes in one go. You don't need to have a cupboard or drawer full of different creams, potions and remedies, you only need one thing -Jojoba oil.
What is jojoba oil?
Well, suprisingly the term 'oil' is actuall a slight contradiction because Jojoba is actually liquid wax. It is a form of melted down vegetable wax and is derived from the nuts of the Jojoba plant which is a beautiful, evergreen woody shurub. Jojoba oil has no colour and it is odourless and lasts a very long time so it can sit on your shelves for ages!
Why is Jojoba oil good for your skin, hair and face?
It is the only oil you can get which most closely resembles human sebum. Sebum is the oily substance which you produce in the oil glands below your skin surface. Jojoba oil nourishes and protects the skin as well as the hair making it perfect for those who suffer from dryness. Jojoba has incredible moistursing and emollient properties but also it boasts anti-bacterial and anti infmamatory qualties as well as being a non-toxic agent.
Jojoba oil for your hair
You put your hair through alot such as curling, straighting, styling colouring and even washing too much can damage your hair. All of these factors strip moisture from your hair and remove the natural oild which keep it glowing and soft. Jojoba oil acts as an organic balancer keeping your hair tangle free and well nourished and moisturised. Jojoba oil can help repair the damage you have done to your hair.  Massage the Jojoba oil onto your scalp and hair working right down to the ends. Jojoba oil acts as an organic hair conditioner turning your hair into soft and luscious locks with a shiny touchable texture. It moisturizes the whole of the hair follicle and protects it against any damage. It not only conditions your hair, but protects also it from becoming weak, brittle and dull. jojoba oil can also stimulate hair growth by unblocking the hair follicles of excess sebum. Jojoba is an excellent natural home remedy.
Jojoba oil for the beauty of the skin
Jojoba oil has a number of incredible skin benefits which you will love. It is a very commonly used organic ingredient in many beauty products, like skin lotions so you may well have been using it already, just not in its natural most beneficial form. Jojoba is bursting with lots of nourishing organic and mineral elements which can provide you with naturally glowing and moisturised skin. Jojoba can also help to combat those fine facial lines, skin scarring and fatty tissues which you dont want. Jojoba oil lessens irritated skin and promotes natural production of collagen. It protects from sun and prevents premature aging symptoms, such as fine lines and wrinkles.
You can use jojoba oil head-to-toe as a beautiful body or face moisturizer and you will see its effects instantly. IYou can enjoy using it as your daily or overnight facial moisturizer to give your skin a real boost. The oil may  leave a trivial sheen, but all you need to do is blot away any excess residual oil to wipe off extra moisture. It is excellent at softening dry and irritating spots and restores the skin to a balanced condition. It has anti-inflammatory properties that help in reducing inflammation caused by skin dryness. It is also great at combatting spots/acne because Jojoba oil has anti-microbial properties and contains iodine that prevent harmful bacteria growth, which otherwise causes pimples, blackheads, and acne breakouts.
So how many excess beauty products are you using which you simply dont need to? We bet your drawers are filled with bottles and lotions galore when you could rid yourself of most of them and opt for some beautifully organic and naturally derived Jojoba oil.
The greatest  thing which we love about Jojoba Oil is that it is jam packed full of the most beneficial  vitamins and minerals  needed for healthy hair and skin, namely, vitamin E, B-complex, copper, zinc, selenium, iodine, and chromium. Jojoba can be used by even those who are having sensitive skin without worrying about having an allergic reaction.
The pleasant aroma and non-greasy texture of natural Jojoba oil will provide you with a soothing and pampered feeling which your skin and hair will adore. Let jojoba oil be your new favourite beauty elixr.
(Visited 88 times, 1 visits today)