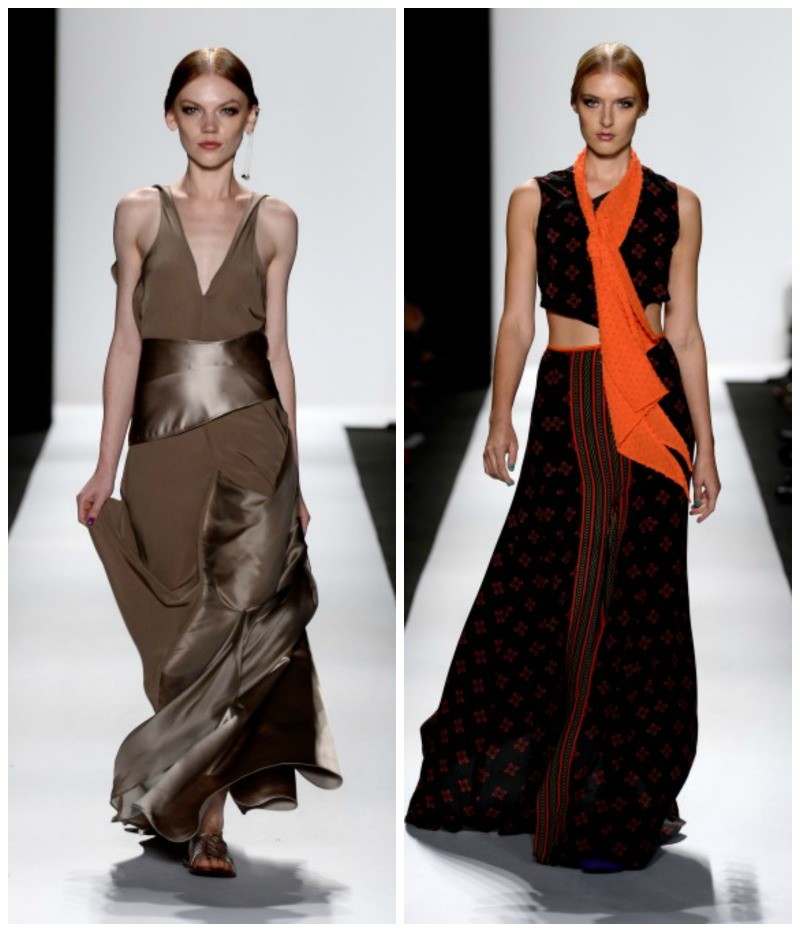 New York Fashion Week (NYC) — On September 9th, 2014, we had the opportunity to attend the Art Institute of New York City's Spring 2015 fashion show at Lincoln Center during Mercedes-Benz Fashion Week. We were inspired by the potential of the student designers.
Attending this show is always exciting because it gives us the opportunity to spot designers that are in the making to become great fashion icons. There are a lot of designers that have the potential to reach an audience of budding fashion enthusiast that make a mark in the fashion industry as bloggers and stylists.
We were not disappointed as the students seemed to be on trend with their designs and styles from knowing what cuts would be in for Spring 2015, to knowing the colors and patterns that will complement the warmer months.
The designers that caught our attention were:
Yohanna Gursey and her Flamingo collection that we very classy and panache! We see pearls as a staple with this collection!
Angelo Rosa gave us sexy and fierce in these dark and exotic evening gowns that are a must-have!
Joshuan Aponte brought us Egyptian goddess fashion with a modern edge. The clothing was colorful and filled with style and amazing cuts. Cleopatra would have this designer in her royal court!
The multiple designers were featured in the showcase from The Art Institute of New York City, located in the downtown Manhattan area, which acclaims themselves as the leading institution for career preparation in graphic design, web design & interactive media, digital filmmaking, fashion design and interior design.
We really enjoyed the clothing from all of the designers. Although we noticed that there was room for improvement, we know that the school is the perfect place to be to hone their craft and reach their fullest potential.
Trend Report (what has been seen on a few runways for Spring/Summer 2015):
Flowing Material
Bright Metallic Colors
Structured Cuts
Sheer Cutouts
Structured Cuts
Black Leather
Maxi Dresses
What do you think of the designs by the Art Institute of New York City's students? What do you think of the potential? Would you wear?
COVERAGE PROVIDED BY: MS. ELITOU (@tweetyelitou)
Photos Via: mbfashionweek.com
(Visited 171 times, 1 visits today)