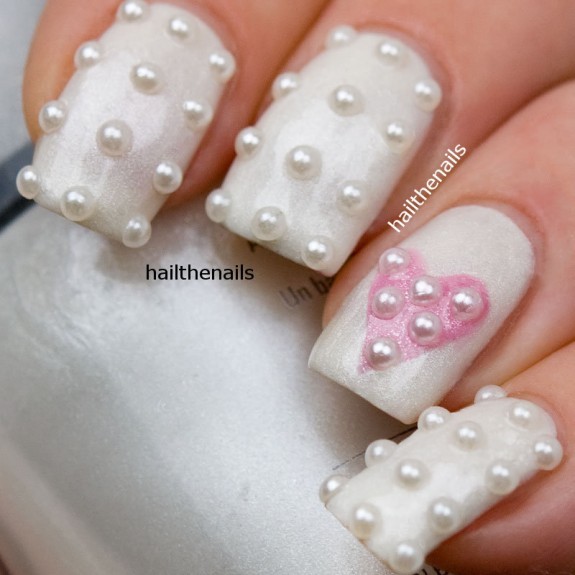 Just when you thought that you that you couldn't do anything more with pearls, we have come across a really cool idea that is fashion forward and very trendy especially for soon to be brides.
If you are looking to add just a little pearl to your wedding that is subtle and chic, then adding pearls is an awesome way to do it.
We have chosen the top 5 tutorials on pearls that add a touch of beauty, will complement the beauty of your ring, and add a little pizzazz to your bridal party.
These tutorials are simple and easy and can be done just a few hours before the ceremony.
What do you think of these pearly nails? Would you wear?
(Visited 167 times, 1 visits today)