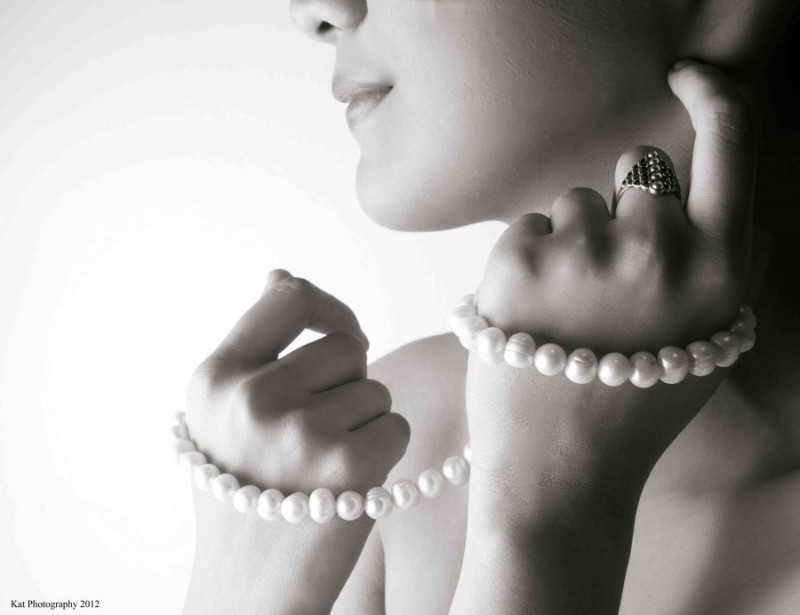 It is always interesting to know what men think about women's fashion. From what they wear to how they wear it, men can actually be helpful to developing a woman's style. So we were completely in awe to know that men have many views on women in pearls. Their view point goes from seeing a lady of class and sophistication to being super-HOT and very SEXY! That's right, men find women sexy and seductive in pearls.
We had the amazing opportunity to speak with fashion stylist, Andre Freeland about men and their conception of women, sexiness and pearls.
Andre has been creating fashion styles through vision and a creative eye that can spot a trend from the beginning of its creation. Professionally trained at the Fashion Institute of Technology in New York City, Andre` is no stranger to the constant change of fashion. As we know, change is inevitable in fashion.
In 2003, Andre turned his passion for helping people take their everyday look to the next level by creating the Andre' Freeland Imagery and Consulting Firm to help men and women organize their closets and get the best out of their wardrobe, creating their signature style.
We spoke with Andre and asked him if he thought that women should wear pearls when being seductive. Here are his thoughts:
"Pearls are very essential to seduction because it makes the woman look in charge. The fun part of pearls, especially today, is that a woman has many selections of pearls that will grab a man's attention in many different ways," he says. "I think that a few long strands of pearls are classy and sophisticated and that to me is sexy."
We at Pearls Only love a few long strands of pearls to add a little flirtation to any outfit. Check out the looks below.
What do you think of pearls being risqué? Would you bring pearls from the boardroom to the bedroom?
Learn more about Andre at: www.andrefreeland.com
Cover Image: deviantart.net
(Visited 154 times, 1 visits today)