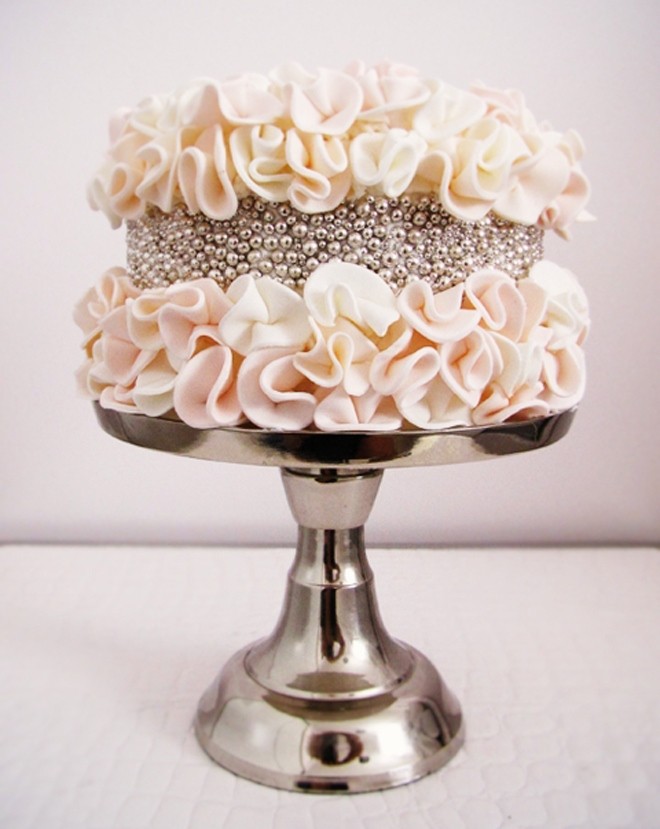 Got a sweet tooth? Well, this pretty number will fulfill your taste buds and also appease your love for fashion and pearls.
This cake is called "The Matissette" and it was created by CONNIE CUPCAKE LUXURY CAKES whose slogan is "Custom Wedding Cakes. Made once. Made for you."
We love the slogan because these days' weddings are all about unique spins on tradition and with a cake like this; it will be the center of attention on your dessert table.
This is one of their most notable designs because of the gorgeous pearls and ruffles inspired after seeing a spring collection from famed Canadian Designer, Lucian Matis.
Cake designer and owner of CONNIE CUPCAKE LUXURY CAKES, Colin Cowie, accredited the cake to being a mix of Lucian Matis' collection which was "the perfect marriage of hard and soft".
What do you think of the cake? Would you purchase for your wedding?
To see more beautiful cakes visit: www.conniecupcake.com
(Visited 265 times, 1 visits today)