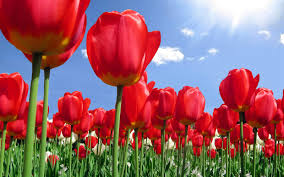 Earrings are essential to your style. They are one of the most important items that you can place into your jewelry box. Earrings can be the accessory that accents your beauty and adds panache to your wardrobe. Earrings are everything!
Now that Spring is closely upon us, it is time to edit our accessories and add more earrings to your treasure chest of jewels.  We at Pearls Only, have added a few awesome styles and designs that are sure to gain attention from accessory admirers.
The new earrings that have been updated are not only gorgeous but they are also reasonably price. Check out a few of our favorite picks for the Spring and see if you can resist.
Miette Earring Set – White A 6-7mm Freshwater Pearl Earring Set- £15
We love these earrings because they just shout spring! The combination of white freshwater pearls and turquoise stones look amazing together and they are sure to be a delightful addition to your jewelry box. These earrings will look great with a fresh white collar blouse.
Janice Earring Set – White A 5-6mm Freshwater Pearl Earring Set- £45
These very feminine and stylish earrings are just what you need to add a little pizzazz to your ears. These multi pearl dangling earrings are unique and filled with a dose of spice that will be noticed by onlookers. What we love most about these pearl and sterling silver earrings are that they are versatile and they will look great at work and then spectacular on a night out.
Marcella Earring Set – Pink AAAA 7-8mm Freshwater Pearl Earring Set- £109
We adore these earrings because it is classy and chic. We love the combination of the pink freshwater pearls and 14K yellow gold earring posts. These earrings will look stylish when wearing your floral dress on a weekend or in your evening gown at the spring ball.
 White AAA 9-10mm Freshwater Pearl Earring Set- £69
We love these simple and classic pearl earrings. The white freshwater pearls are a perfect addition to your jewelry box because they are timeless. The earrings feature a wonderful 14K yellow gold post making the earrings not only beautiful but also special.
Hedda Earring Set – Black AAAA 6-7mm Freshwater Pearl Earring Set- £49
Dare to be different? Then you will absolutely love these black freshwater dangle earrings with adorable sterling silver heart detail. These earrings will look so beautiful hanging from your ears. Wear them for work or wear them for play. These earrings are just hard to resist.
What do you think of these earrings? Would you wear?
For more beautiful pearl jewelry visit: www.pearlsonly.co.uk
Photo Credit: yournaperville.com
(Visited 97 times, 1 visits today)