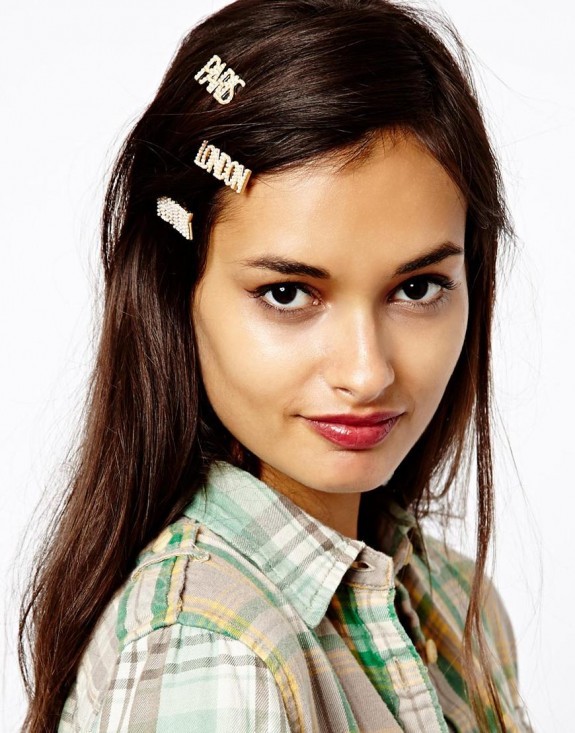 New York Fashion Week is fully in swing and there is no better way to celebrate the occasion than to wear it in your hair.
The hair slides by the ASOS Collection comes in a pack of three featuring the text "Paris, London, and New York" designed with a beautiful gold-tone finish and embellished with pearls.
"New York, London, and Paris" Pack Hair Clips, $18.15, available at ASOS.
If you are a fashion lover, then you are going to love what we have in store. As we celebrate the awesomeness of fashion, we will be posting articles about some of the great designers that are featured in New York Fashion Week.
New York Fashion Week begins February 6-13, 2014.
And if you can't get enough of New York, then check out the other major fashion events taking place around the globe:
London Fashion Week– February 14- 18, 2014
Milan Fashion Week- February 18- 23, 2014
Paris Fashion Week- February 24-March 5, 2014
We look forward to sharing with you great fashion finds and all of the fun. We will also be giving you great coverage from Philly Fashion Week that will take place February 17- 22, 2014.
Have a great week Fashionistas!
(Visited 153 times, 1 visits today)