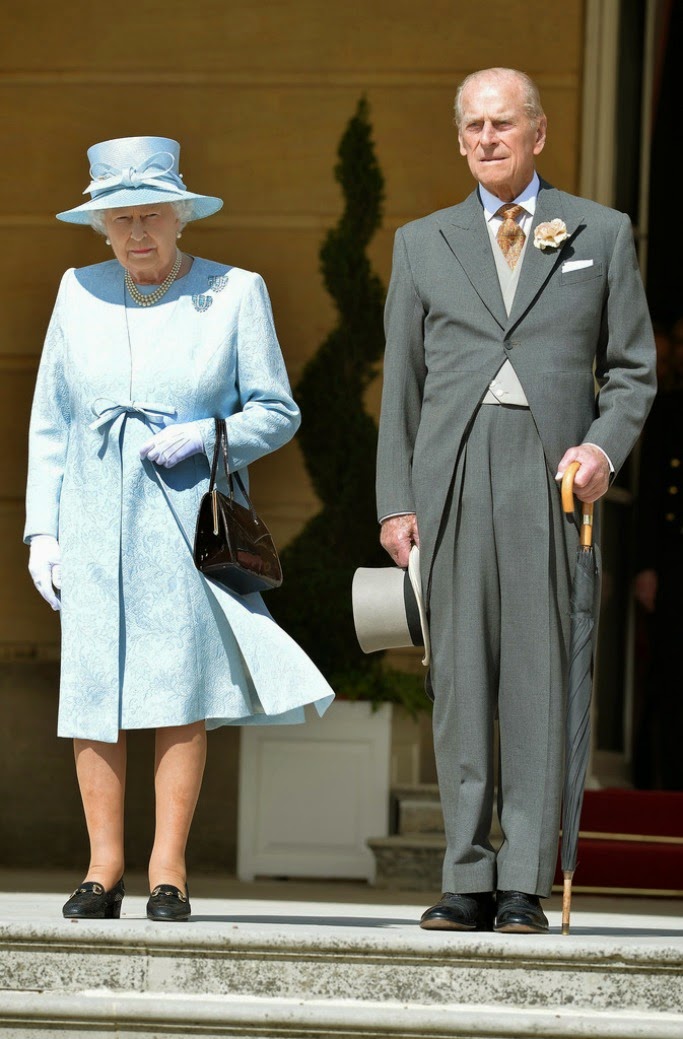 Queen Elizabeth held a dashing garden party at the Buckingham Palace for The Duke of Edinburgh's 93rd birthday and as usual it was a great success with loads of honorable attendees, royal ceremonies and well-fashioned clothing and accessories.
Pearls seemed to be in great attendance at this elegant event being worn by many attendees including the Queen and the Duchess of Cambridge.
The layers of pearls skillfully decorated the Queen's neck as she wore a beautiful powder blue Angela Kelly coat dress; fashionable matching hat and trademarked Launer handbag. She looks great and from the looks of it she still has it.

The Dutchess, Kate, looked delightful while wearing a classy golden-beige lace shift dress by Alexander McQueen along with beautiful delicate pearl earrings.
What do you think of the royal styles?
Photo Source: Zimbio/Getty Images
(Visited 366 times, 1 visits today)