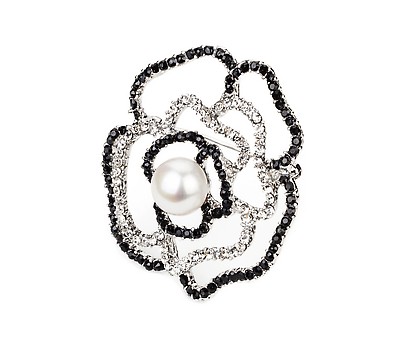 Are you a woman who finds yourself dressing up in a suit and blouse every morning? Do you ever get tired of wearing the same kind of look and blending in with your fellow business professionals? If you answered yes, to any of these questions then this "Darina Brooch – White AA 11-12mm Freshwater Pearl Brooch" is perfect for you.
This gorgeous freshwater pearl and rhinestone brooch, which appears to be a flower, is a neat and professionally stylish way to show your sense of fashion with your work attire without looking unprofessional.
You can find the Darina Brooch at Pearlsonly.co.uk for £75! Isn't that amazing?
What do you think of this brooch for work?
(Visited 292 times, 1 visits today)