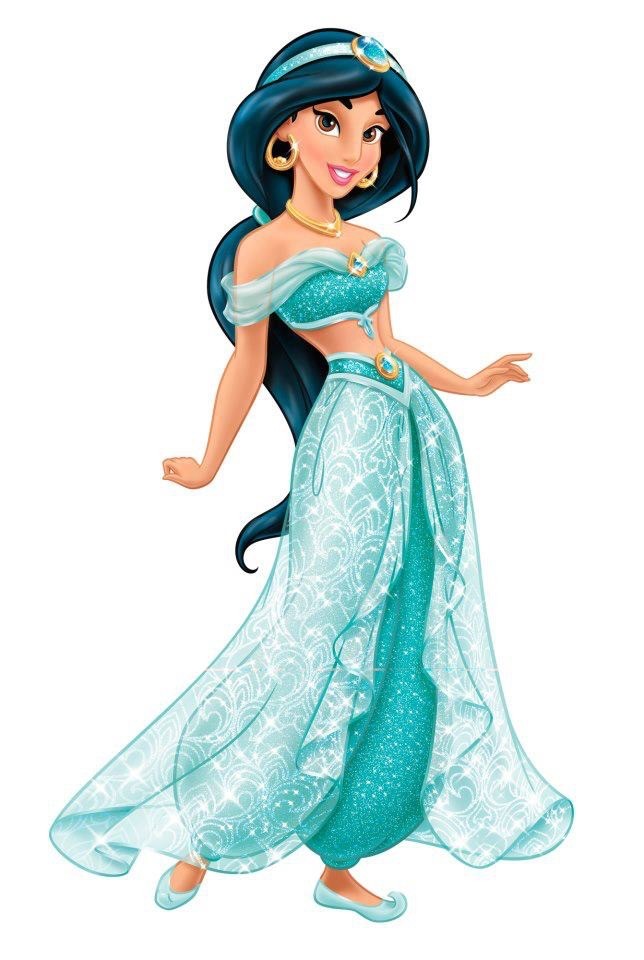 Ever thought how great it would to be a real life Disney Princess? You could walk around in glass shoes, dance the night away in dresses that change colour, have friends that are fairies and be swept off your feet my a Prince. Lets face it too; your hair and makeup would also be flawless all the time. It sounds pretty great doesn't it being a Disney Princess, well whey don't you be on, its possible!
Do you want to unleash your inner Princess? Every girl has an inner Princess but its up to her how she decides to unleash it. Remember when you were a little girl and you wanted to be sweet natured like Snow White, or none judgemental like Belle? You embraced the Disney Princess qualities because those ladies where beautiful on the inside as well as the outside. Just because you have grown up doesn't mean you still can't be a Disney Princess! And we aren't talking about fancy dress either! With careful outfit choices you can adopt the stylistic principles of all your favourite Disney Princesses while looking modern and highly fashionable! Lets take a look at some of our favourites and how you can style your outfit around them to look jaw droppingly beautiful.
Be a seaside Princess like Ariel
Who loves a little seaside glamour? Ariel is one of the most popular Disney Princesses and a favourite of all you alternative girls. Some ladies are even choosing to theme their whole wedding around their favourite seaside princess! If you want to look like Ariel you'll be glad to know its nice and easy and you can achieve a perfect daywear look. Firstly, select some turquoise skinny jeans to get the 'fin' look and a floaty lilac blouse to mimic the shell bra colour. Accessorise the outfit with shells and a pearl necklace. If you have a set of shell or pearl earrings then these will look great. You can take this look as far as you want or keep it as toned down as you want. Why not try a semi-permanent red hair colour to really go all out with this look?
Embrace your inner diva like Snow White
Mirror, mirror on the wall who is the fairest of them all? Are you a number 1 Snow White fan? Are you proud of your pale skin and thick black luscious locks? The Snow White look can easily be worked into modern fashion and we love the endless possibilities for this princess look. The three main colours for Snow White are yellow, blue and red, quite a contrast but if it works for her then it can work for you too! All you need is a pretty blue crop top paired with a pleated yellow skirt to get that floaty feminine look. Finish the look with some red pearls and a red headband.
Give into your exotic taste with Princess Jasmine
Jasmine is one of the most beautiful Disney Princesses and her look allows you to accessorise highly and get a taste of a different culture. Jasmine embraces gold jewellery and highly feminine clothing which is heavily embellished in precious jewels. You too can get jasmines look in a few simple steps. Jasmines signature colour is light turquoise, so starting with a turquoise crop top, embellished or plain, pair it with some pale blue trousers and a scarf to get the layering effect. Next accessorize heavily with some gold statement earrings and a golden headband. Feel free to wear gold bangles too to compliment your look.
Unleash your wild side like Pocahontas
Are you in touch with your wild side? Do you want to feel like a Princess with minimal effort while remaining true to yourself? If this sounds like you then Pocahontas is your girl! Her look can be copied with the utmost of simplicity and will make you feel sexy, wild and free. She isn't your conventional Princess and wont change for anybody. So, how to do it? All you need is a suede tassel dress or top, some suede moccasin shoes and a big statement turquoise necklace. How easy is that? This look also looks great with a gold armband, or mix it up with some suede heels.
Sweet natured like Cinderella
Sweet and innocent look like butter wouldn't melt? Then Cinderella is your perfect Princess, she loves to wear light pastel colours, which are super girly and gorgeous. Cinderella is understated until she gets to the ball so if you want to wow everyone at your special occasion then here's how! A pale blue mini dress with your hair worn in a high bun is the basis of the look. Accessorise with a faux fur white scarf for that little pinch of royal glamour and wear some large pearl earrings. Of course the main focus of Cinderella's outfit is her glass slippers so when it comes to the shoes you need to go all out with some statement shoes. We love the heavily embellished pearl stilettos for maximum effect and finish the look with a diamante clutch bag.
Which Disney Princess are you? Just because all these beautiful ladies are probably all packed up nicely in your old VHS collection doesn't mean you have stop loving them or trying to be like them. Using the same principles as above it's easy to craft an outfit around your Disney idol and with a few carefully selected accessories you can really look the part without looking like you are going to a fancy dress competition. Have you ever based your outfit around one of your favourite Disney characters? If so we'd love to hear from you!
(Visited 187 times, 1 visits today)