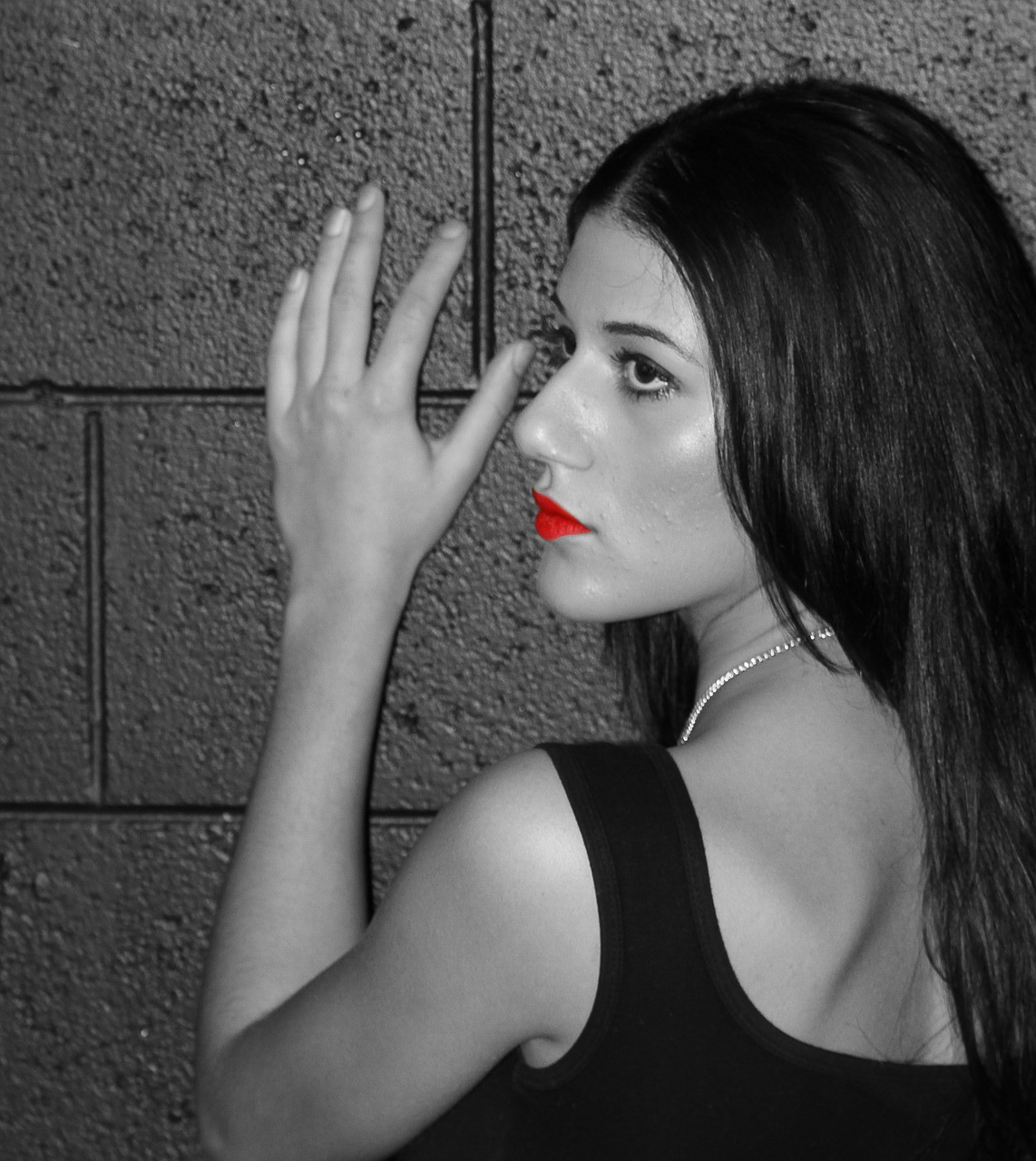 You throw on your outfit, which looked great on the hanger, but you look in the mirror and realize that something is missing, and even though you are one step away from looking chic, you are still not quite there. A girl should be two things: classy and fabulous, said fabulous Coco Chanel, and adding some accessories to your outfit will help you become these two things without spending much time or effort.  Never underestimate the power of accessories, as choosing an essential accessory can be the key to making or breaking an entire outfit.
Look in your wardrobe or through your accessory drawer and see if you have these simple pieces that can finish off the perfect look. It only takes a minute to throw your hair back in a pony tail, or take your braid out and put on a head band. So many options to spice up a functional outfit that needs a little color, whether it's makeup, or the perfect belt to chinch down that cute dress.
Here are some ideas of how to look chic in just one minute:
1. Pearls. Bracelet, necklace, or earrings all have the flair you may
be missing to go with a work outfit, or even jeans and a blouse. They go with almost everything, timeless and classy, you cannot go wrong with pearls. You can find them on shirts, hair accessories, jewelry, watches and even shoes.
2. If you are wearing a black pantsuit or blazer for work, consider spicing it up with a delicate pearl bracelet, and some red heels. It will add just the right amount of color and still be work appropriate. Or consider pairing a leopard print scarf around your neck instead.
3. Little black dress will look underdressed without the acce
ssories. Add a pearl necklace or long earrings to raise onto a new level of sophistication and chic. The same accessories can be worn with your hair up at work with a blazer or black pencil skirt and will give you a look of elegant grace. Think Audrey Hepburn and Breakfast at Tiffany's to get the idea.
4. A semi-precious stones Boho style necklace looks great with jeans
and a t-shirt. Throw on some beach-ready sandals and you'll add a nice splash of color with just the right amount of style that can go with almost any shoes.

5. Red lips look great with a black outfit. Don't forget some stylish high heels. Add a pair of oversized sunglasses and you'll look glamorous and stylish in a minute or less.

6. Red lips work great to spice up an outfit quickly. Especially if you are wearing solid colors and need to have one part of you stand out and play up your femininity.

7. A vest works well to add some style to a plain looking shirt and work pants or pencil skirt. Wear your hair down and consider adding a bracelet or some dangly earrings to finish off the look. You can wear a pin-stripe vest for work, and then swap it for a leather vest or a lacy vest for a night-time look over the same outfit.

8.
A scarf is a staple for many women in their accessory closet. With so many patterns, styles and colors to choose from, stocking up to mix and match for a variety of outfits, can change your everyday boring look into something adorable, chic, or classy in a matter of seconds.


9. Often under-estimated is the power of shoes. So many to choose from, yet can make or break your outfit in a matter of moments. Pick a pattern or style that will add some color – like leopard print heels with jeans are always a fun combo, or to draw attention from your more bland plain outfit down to your feet. Shoes are one of the most important parts of an outfit. Shoes is somethin you always have to wear, and they can make or break an outfit.

10. A leather jacket can complete an outfit.
As you run out the door, if you feel your outfit may be missing something, grab a jacket out of your closet that will make you look chic and takes less than a minute to slip on.

11. You decide to put your hair in a ponytail, keeping it simple with your jeans, sneakers and tank top. Consider a rolled up bandana, scarf, or headband to add the needed color and flair to complete your look instead. Cute and adorable and no effort to finish the look.

12. Your purse is an essential part to your outfit too, you always need a place to hold your wallet, keys or lip-gloss, and with so many choices and styles to pick from, you can always find the right one to fit your personality and your outfit- from a dressy night out with a pearl and lace hand clutch to an oversized bag paired with Lululemon pants and a tank top.

13. Sweaters and Belts make a great combo over a plain outfit. They add a touch of feminine flair and the oversized belt will draw attention to your cinched down waist, giving you that perfect hourglass figure. While you can wear one, or the other, often together they also make a perfect combo.

14. If a belt isn't your thing, go for a waist binder or corset to go over your every day outfit instead. Undo top buttons on your blouse for some cleavage for a date night, or button it up to your chin for a more work-appropriate look. A pearl necklace or watch is a good final touch.

15. Finally, consider a hat, even if you think you are not a hat person. Whether it's a cowboy hat to go with your jeans and a casual shirt, or a baseball hat to go with your jersey t-shirt and jean shorts. A big floppy sun-hat works great with a sundress.

Or you can try a less attention-grabbing hat to pair with a sweater and casual pants, as feminine and classy hats are always a good choice to plop onto your head as you are running out the door for that last minute touch to any outfit.

These tips prove that looking chic has never been quicker and easier.
(Visited 179 times, 1 visits today)