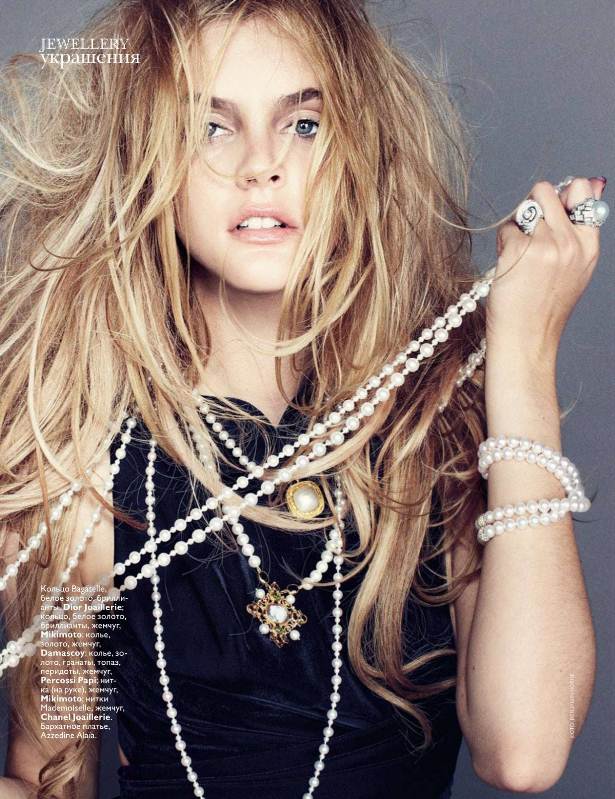 Don't you just love this?
Model, Malene Knudsen, looked super fabulous while adorned in pearls for the August 2010, Russia Vogue.
Malene was an image of a superstar while wearing clothing and pearl accessories from big name brands like Mikimoto, Chanel, and Dior.
The stylist was spot on with the perfectly placed pearls. See ladies—you can wear pearls from ears to wrist and still look modernly chic.
This image surely caught or attention. What do you think? Does she look like a Pearlnista to you?
Photo Source: awake-smile.blogspot.com
(Visited 213 times, 1 visits today)