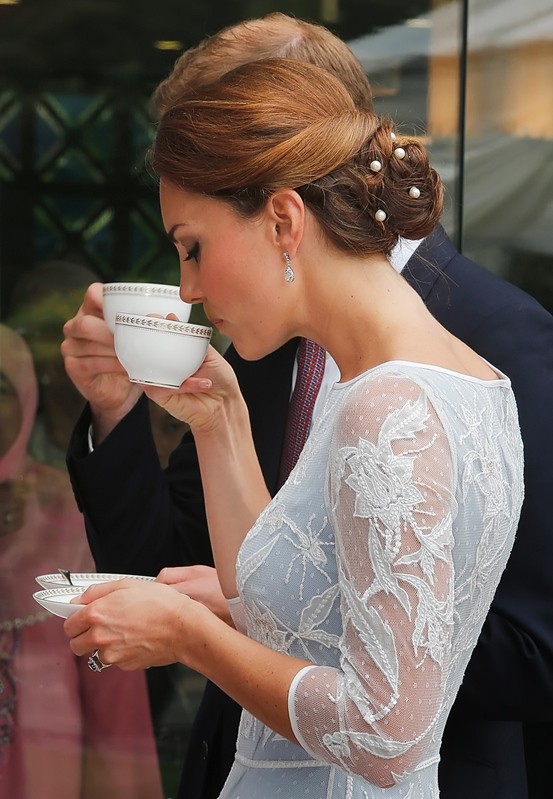 Duchess of Cambridge, Kate Middleton, is a lady of style. She has made many stylish statements and she did it once again when she added pearls to her chignon when she attended a tea party in 2012 for her 4th day of her Diamond Jubilee Tour.
The Duchess looked polished and prim as she sipped tea with her twisted chignon updo accompanied with several pearl pins.
The style created a frenzy and caused many hairnistas to want the same look.
The question that came up constantly from beauty lovers was how she kept the pearls in her hair. The answer is simple… hair pins! The pearl hairpins can now be found online and in hair stores especially for the prom.
What do you think of the style? We think it would look great for a wedding day or a reception. What do you think?
Photo Sources: fabsugar.co.uk
(Visited 326 times, 1 visits today)