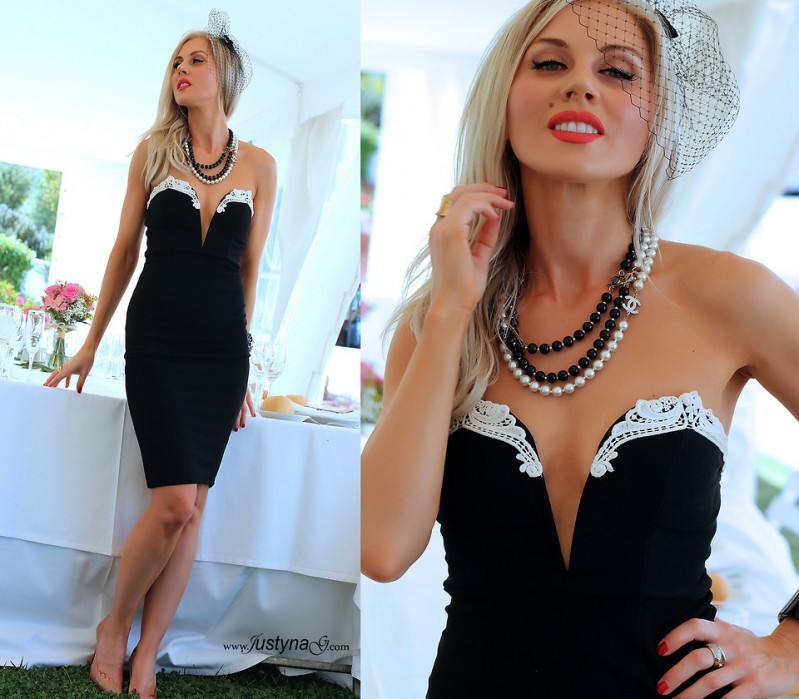 This Fashionista was chosen as our "Fashionista of the Day in Pearls" because she looks magnificent in pearls!
Justyna G., fashion designer and style blogger, showed off her style with an amazing self-made, Venetian plunge dress, a beautiful Chanel pearl necklace, and simple Christian Louboutin heels.
She looks stylish and completely glamour in this little black dress. Audrey Hepburn, eat your heart out! The additions of pearls took this look to a level of chicness that has only been tried by the greats and Justyna reached the penthouse level! Who wouldn't love a dress accented with a very classy veil?
We think this Fashionista looks very splendid, and we are sure that you will love her look as well.
What do you think? Does she look chic?
Visit Justyna at her website: justynag.blogspot.com
Photo Credit: justynag.blogspot.com
(Visited 111 times, 1 visits today)