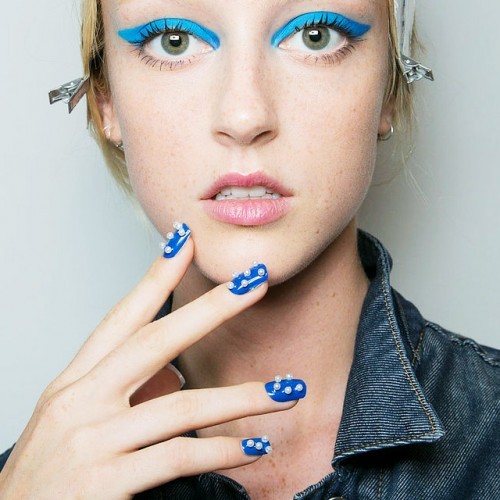 There is nothing more exciting than accessories that cause people to stare in awe. We felt that way with the nails from the Honor runway show for New York Fashion Week S/S 2015.
Manicurist Nonie Crème, the former founding creative director of Butter London, complimented the blue cat eyes created by Polly Osmond for Beauty.com, with the electric blue nails that were covered with little pearls.
The combination of the blue and white creates a super fun look that can easily be the next addition to the ever growing trend of pearls.
What do you think of the pearl 3D nails? Is this look perfect for you or are they little too bold?
Photo Courtesy: www. sonailicious.com
(Visited 139 times, 1 visits today)