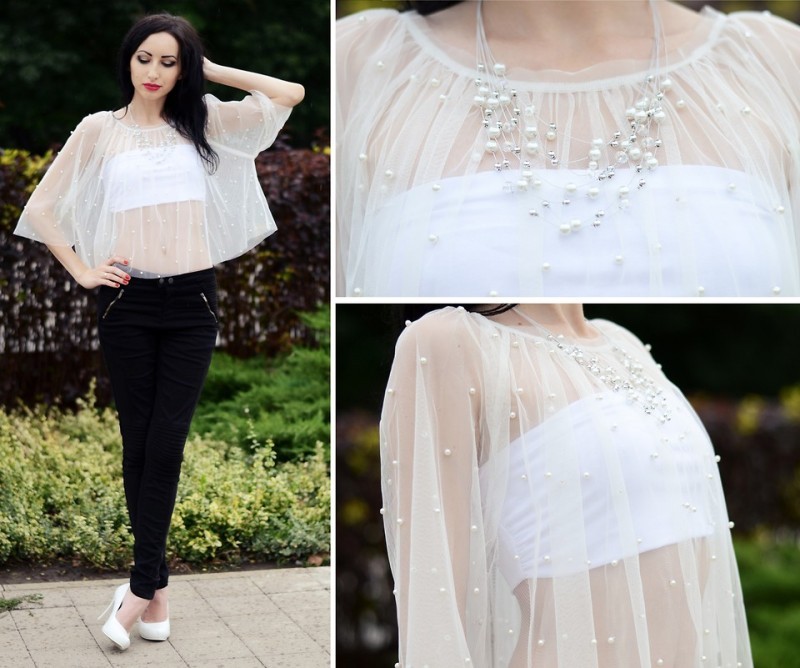 This Fashionista was chosen as our "Fashionista of the Day in Pearls" because once again she showed that pearls can be chic and beautiful!
Karina, style blogger of Baby's On Fire, showed off her style with a stunning sheer Front Row Shop with pearl décor, along with fitted black pants, white heels, and matching layered pearl necklace.
We love when a Fashionista is unique in her clothing and use of pearls and we think this Fashionista did just that!
We think this Fashionista looks very fashionable, and we are sure that you will love her look as well.
What do you think? Does she look chic?
Visit Elaine at her website: karinamalinana.blogspot.ru
Photo Credit: karinamalinana.blogspot.ru
(Visited 117 times, 1 visits today)