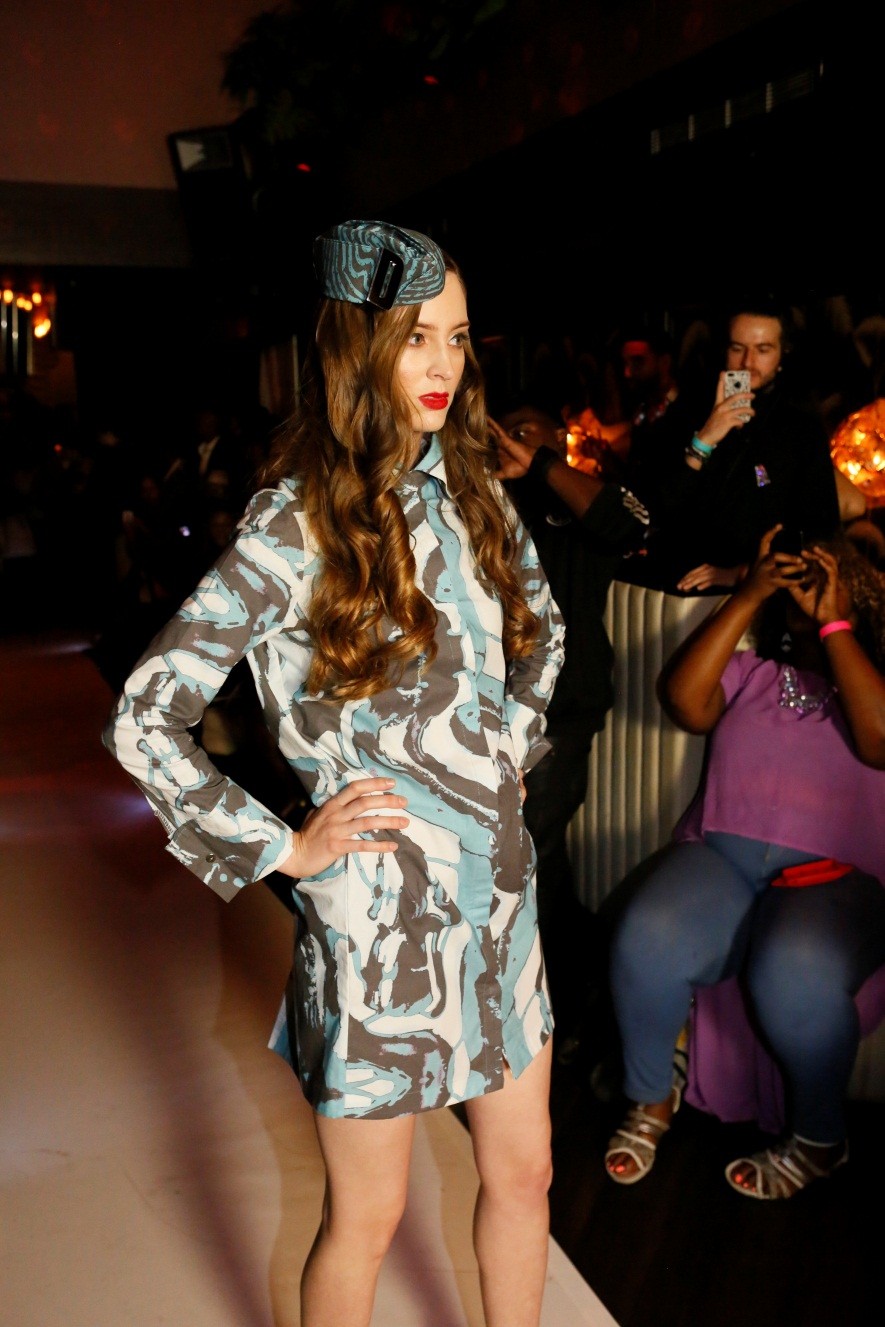 New York Fashion Week (NYC) — The Dom Streater fashion show on Monday, September 8, 2014 was held at the very chic lounge No. 8 located in Chelsea.
As we can expect from Dom Streater, she gave us fabulous trending colors of periwinkle, red and lavender, and a print that was very artsy and feminine. She stayed close to the classic cuts of maxi dresses that we have all grown to appreciate. Several fancy coats, straight shirt dresses, and really cute envelope hats were ready to be worn and flirted on the runway we call the streets.
ThePhiladelphia native that is also the winner of Project Runway Season 12, displayed her goods to a packed house of fashion enthusiast and elites that included fashion designer and model, Isis of America's Next Top Model (Cycle 11); Corey Wade of America's Next Top Model (Cycle 20); activist and writer, Janet Mock, and Teen Vogue's beauty and health editor, Elaine Welteroth. Her talent for design and pattern creation was absolutely genius as a Spring/Summer 2015 collection.

The line entitled,ELEVATED, was inspired by the landscape views during a flight to Los Angeles which can easily become noticeable reading the line sheet about the collection.
"I really worked hard at this collection and it was one of my most fun designs to date," says the pint-size designer that has larger than life creativity.
We were completely impressed with the retro styles of the 60's and 70's that were a total hat's off to the cool and fashionable styles of or parents in some cases, grandparents. The 'take-flight' theme brought flashbacks to movies like "Blow", starring Johnny Depp and Franka Potente who played Barbara, the stylish flight attendant that helped his drug business flourish.
There is something very dreamy about her collection. Could it be that we all want to travel, escape from the everyday; or is it that the swirly pattern is just so hypnotizing?
So is there anything in the collection that compliments the pearls from our collections? Absolutely! There was nothing that we wouldn't pair with pearls. If you don't believe us, then check out her collection at: www.domstreater.com
Photo Credit: D. Burton Photos
COVERAGE PROVIDED BY: MS. ELITOU (@tweetyelitou)
(Visited 184 times, 1 visits today)