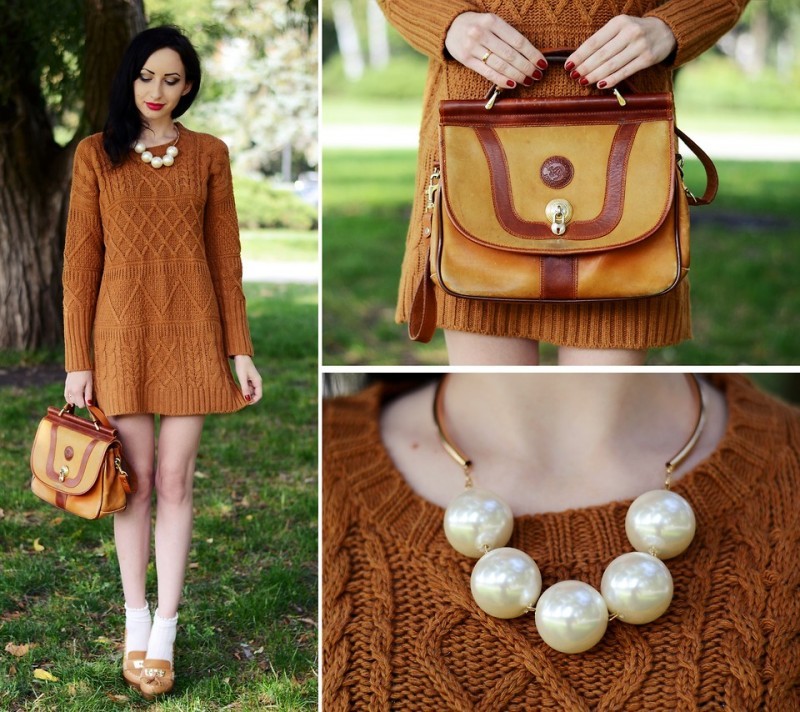 This Fashionista was chosen as our "Fashionista of the Day in Pearls" because she is Fall ready and chic!
Karina, style blogger of Baby's On Fire, showed off her style with a beautiful brown Oasap cable knit sweater with cutesy loafer heels, white socks, a business chic bag and even a wonderful pearl necklace by Front Row Shop.
We love when a Fashionista is girly-girl chic and comfortable with her pearls and we think this Fashionista did just that!
We think this Fashionista looks very fashionable, and we are sure that you will love her look as well.
What do you think? Does she look chic?
Visit Elaine at her website: karinamalinana.blogspot.ru
Photo Credit: karinamalinana.blogspot.ru
(Visited 132 times, 1 visits today)