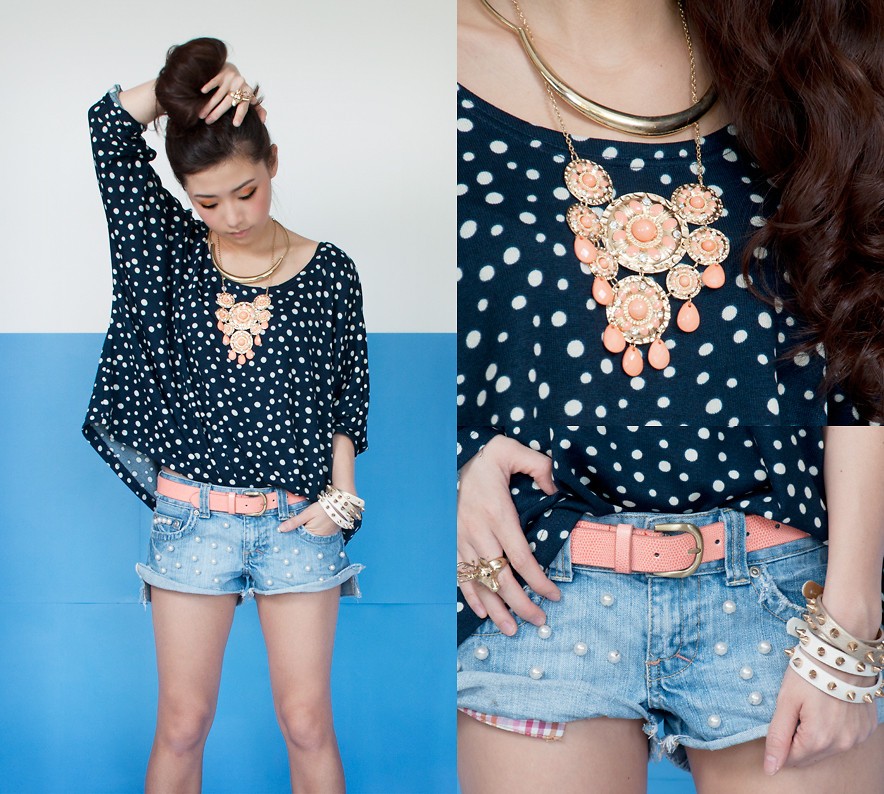 This Fashionista was chosen as our "Fashionista of the Day in Pearls" because she is making the combination of pearls, polka dots, spikes and pastels so fly!
Kryz Uy, fashion blogger of Thirstythought, showed off her everyday style with a cute loose polka dot top by IANYWEAR, DIY pearl shorts, and cute accessories by WAGW.
We think this Fashionista looks great from head to toe, and we are sure that you will love her look as well.
What do you think? Does she look chic?
Visit Kryz at her website: kryzuy.com
Photo Credit: kryzuy.com
(Visited 92 times, 1 visits today)