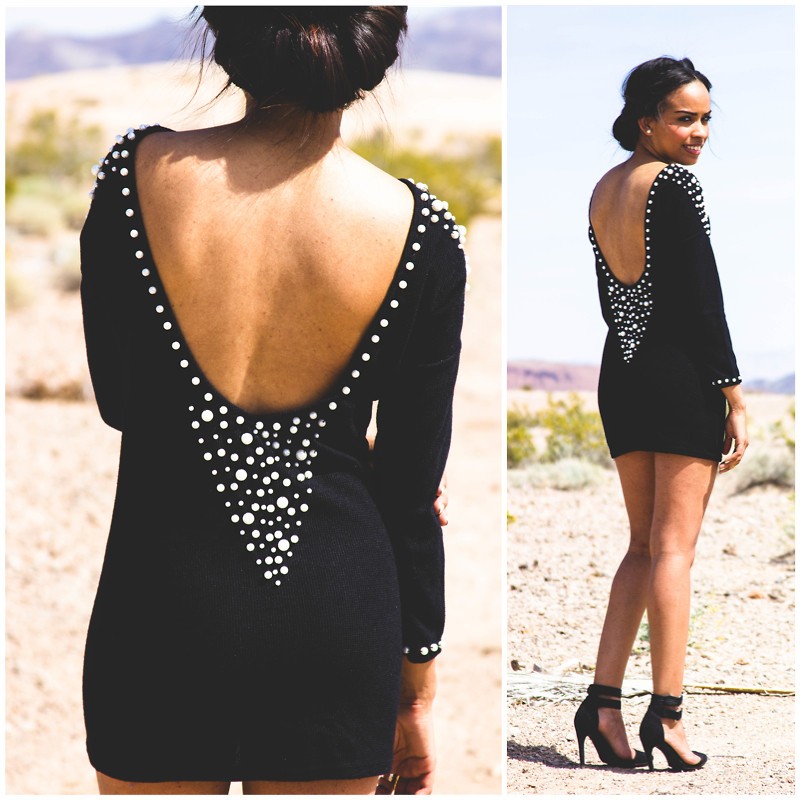 This Fashionista was chosen as our "Fashionista of the Day in Pearls" because she looked so chic in this plunging back pearl dress.
Mio P., fashion blogger of Candidly Mio, shows off her flirty style in this fun pearl dress which she got from Sammydress.com. We really like the pearl detailing on the back, and sleeves—it gives so much character!  She accompanied the look with simple hair, pearl earrings and a pair of cute black heels from Just Fab.com.
We think this Fashionista looks chic and we are sure you will love her look as well. What do you think of this look?
Visit Mio at her website: candidlymio.com
Photo Credit: candidlymio.com
(Visited 87 times, 1 visits today)