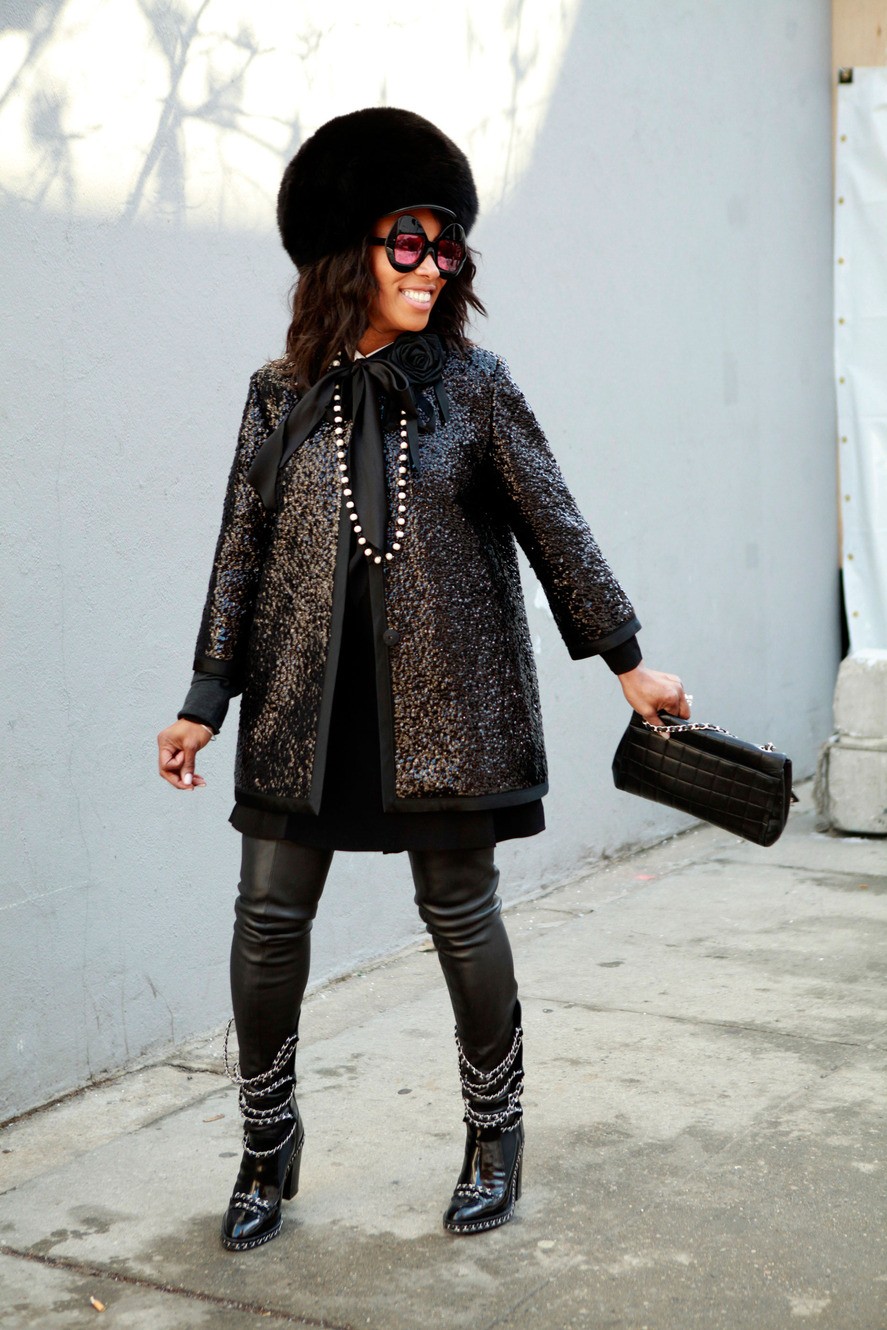 Fashion Week is the time to pull out all your best fashion tricks and professional stylist, June Ambrose did just that with industry black and pearls.
The stylist to the celebrities featured her great style on NYMAG.com with the following details:
Hat: June Ambrose Design for HSN. "The hat is from the fall collection. It'll be available in faux, not fur, though mine is fur."
Sunglasses: Edna, From June Ambrose Eyewear. "The ones I have on today I named after Edna from The Incredibles. My collection is for the fierce and fearless woman who wants to be seen, but who wants blinders. She's a mom who didn't get any sleep, or that young girl who drank a little too much last night."
Clutch and Boots: Chanel.
Jacket: Marc Jacobs.
Jumper: Zara.
Pearl Necklace: Valentino.
Bracelet: Hermès.
What do you think of June's style?
Photo Source: nymag.com//Bek Andersen
(Visited 114 times, 1 visits today)