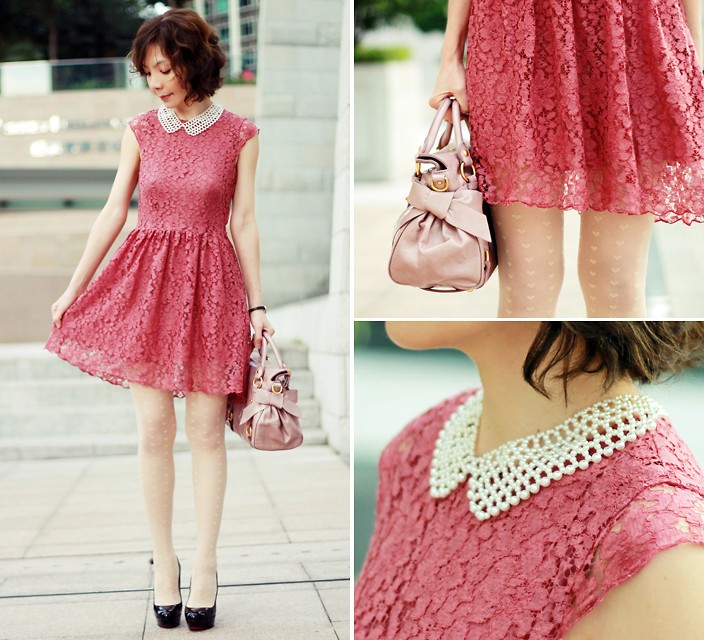 This Fashionista was chosen as our "Fashionista of the Day in Pearls" because she looked springtime ready and completely charming. We love her cute girl style and amazing pearl necklace.
Prisca, blogger of Mochaccino Land, shows off her doll baby style in a cute lace dress by H&M which she accompanied with heart print tights from Primark Legwear, a girly pink bag, black pumps, and a show stopping pearl collar necklace from Topshop.
We think this Fashionista looks stylish, and we are sure that you will love her look as well.
What do you think?
Visit Prisca at her website: mochaccinoland.blogspot.com
Photo Credit: mochaccinoland.blogspot.com
(Visited 127 times, 1 visits today)