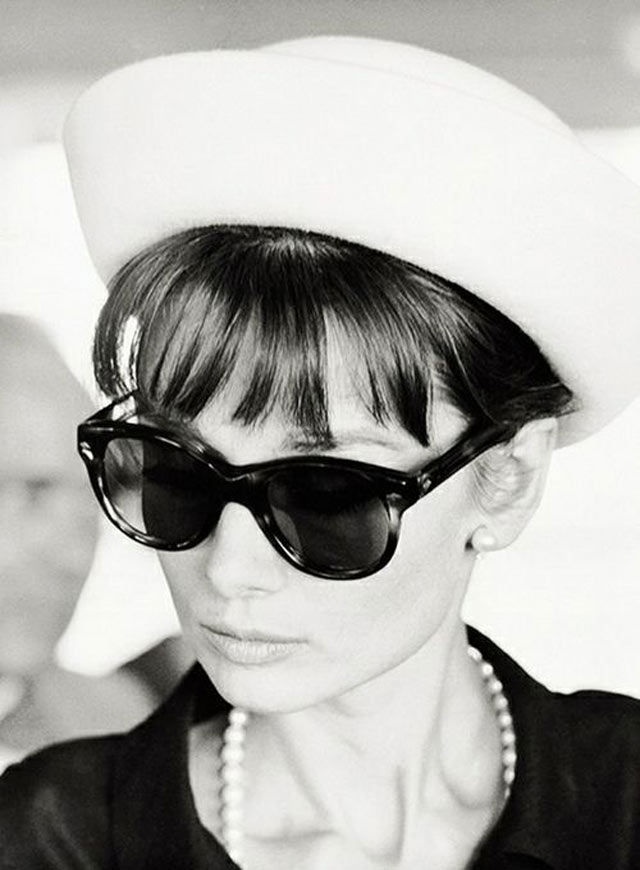 We love to go back and find some of the most iconic woman of all time wearing pearls!
Today's feature is a movie legend.
British actress, Audrey Kathleen Hepburn (May 4, 1929– January 20, 1993) was a woman of style best known for her little black dress and pearsl in her role as Holly Golightly/ Lula Mae Barnes on Breakfast at Tiffany's (1961).
We all loved her class and how can we forget her famous saying, "how do I look?"
Off camera, Ms. Hepburn had the same amount of panache and she could be often found in great dresses, darling accessories, and hairstyles that were cute and grand.
We found this awesome 1962 black and white image of the star wearing a choc pearl set of stud earrings and a strand of pearls.
What do you think of her style? Do you think that Audrey Hepburn's style is iconic?
Photo Source: lucyindisguiselondon.com
(Visited 361 times, 1 visits today)