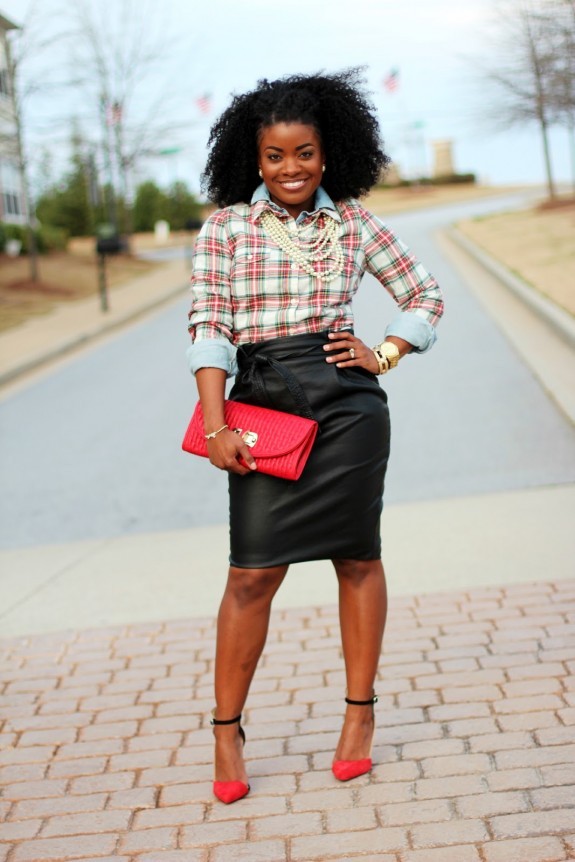 This Fashionista was chosen as our "Fashionista of the Day in Pearls" because she shows us that pearls can be fun and fabulous.
Serena, blogger of her own fashion and style blog, Serena Saga, shows off her care free and fun style by layering multiple strands of pearls on top of a layered plaid and denim button-down blouse; black leather skirt; red accent clutch, and red and black ankle strap shoes.
More than having great hair, her beautiful smile makes the pearls a sensation!
Take a closer look at the detail of the necklace… totally adorable!
What do you think of this look?
Visit Serena's at her website:
www.theserenasaga.com
Photo Credit: theserenasaga.com
(Visited 75 times, 1 visits today)