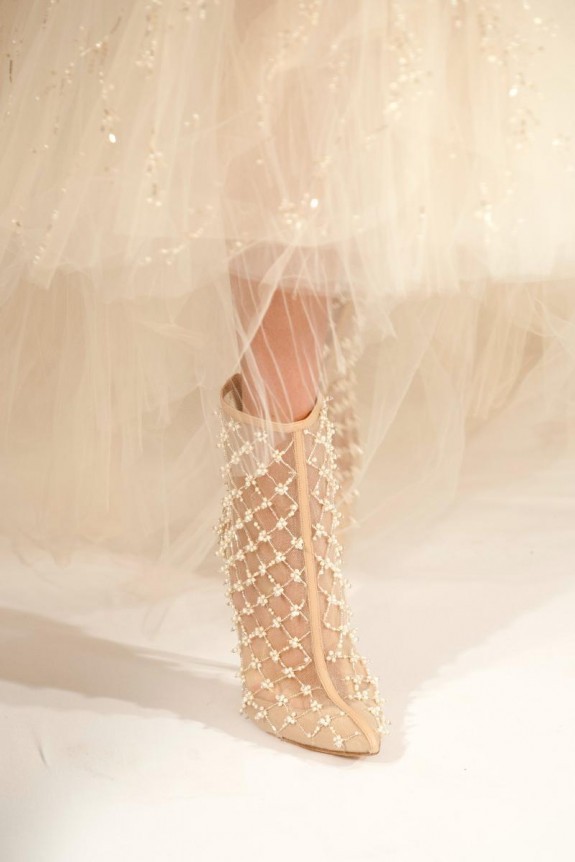 Oscar Da La Renta showed off his amazing 2014 Spring collection during New York Fashion Week. While his clothing was as uptown chic as you could imagine, with lots of black and white; floral made their appearance and were absolutely stunning in colors and textures, but nothing was more gorgeous than the "fairy godmother meets fashion rocker with style" look.
What caught the eye of a true Fashionista in this entire look… the shoes! They are absolutely spectacular with pearls weaved into the mesh giving us panache and class all rolled into one.
What do you think of the style? Would you wear?
(Visited 147 times, 1 visits today)