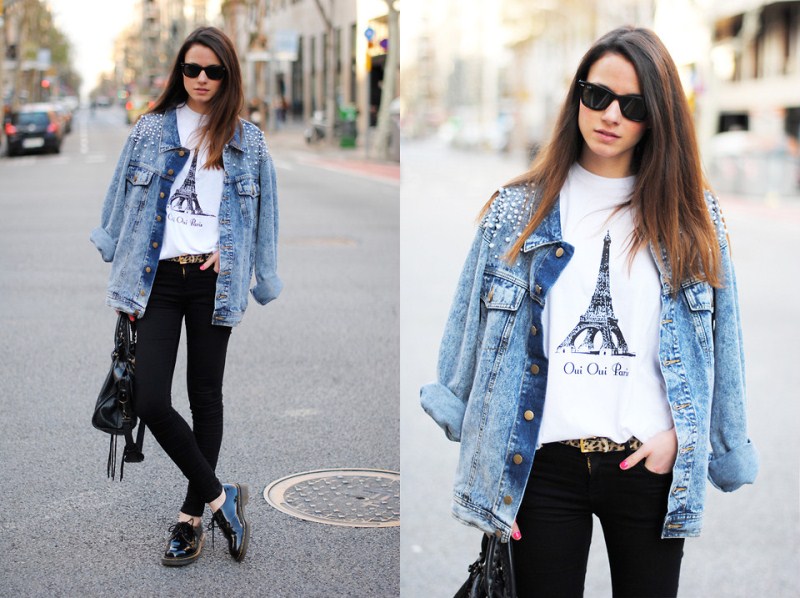 This Fashionista was chosen as our "Fashionista of the Day in Pearls" because she is making the bad girl look good! This simple t-shirt, skinny jeans, and denim jacket look is edgy and stylish and it immediately caught our eye.
Zina CH, fashion blogger of Fashion Vibe, shows off her laid back style with crisp white graphic tee, black skinny leg jeans, black oxfords, off the shoulder jean jacket with beautiful pearl detailing and cool leopard belt, black bag and too cool shades.
We think this Fashionista looks chic, and we are sure that you will love her look as well.
What do you think?
Visit Zina at her website: fashionvibe.net
Photo Credit: fashionvibe.net
(Visited 72 times, 1 visits today)