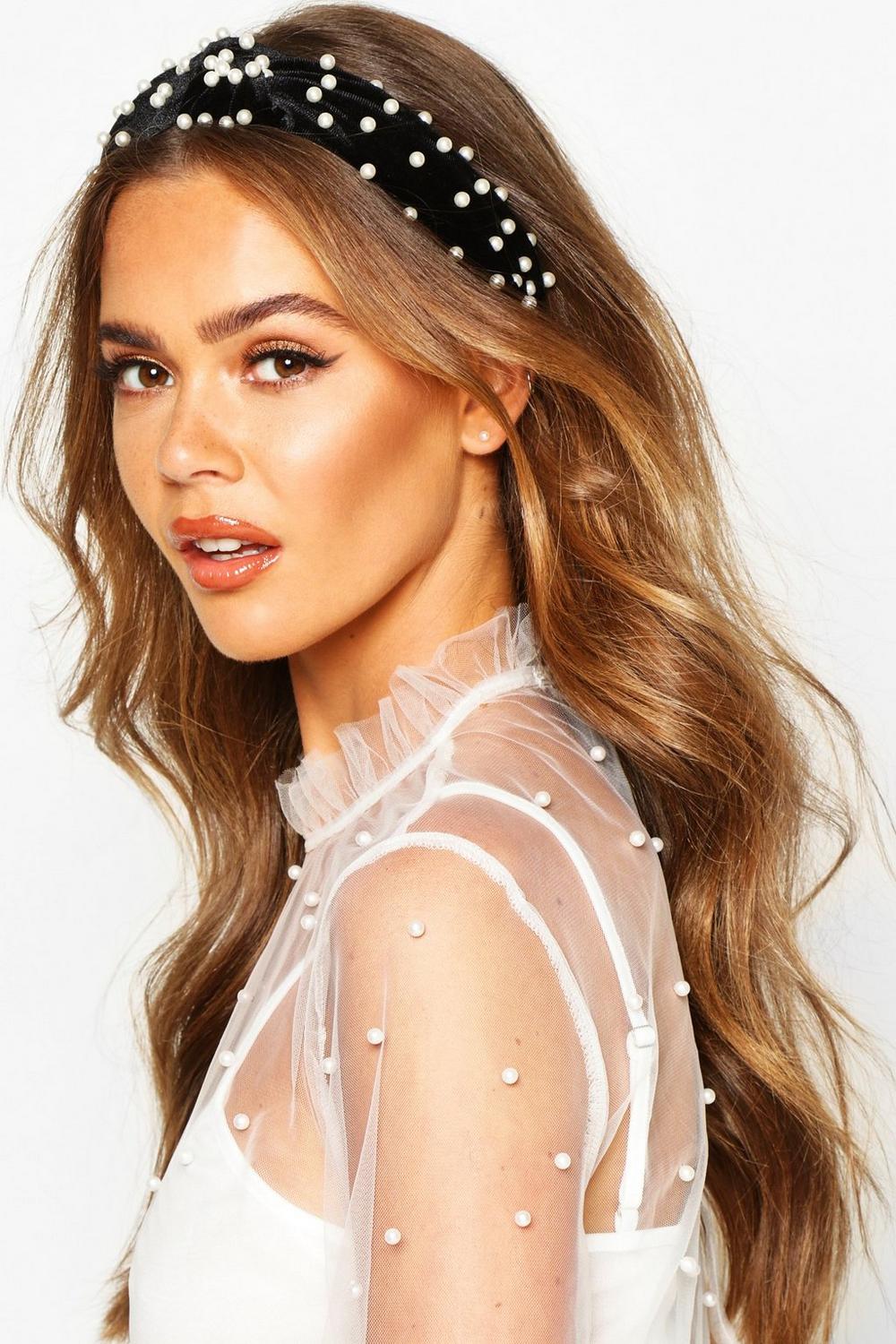 Many people, if not all, love fashion and would do almost anything to look great and exquisite without having to break the bank. Today we are going to tell you how to easily incorporate pearl accessories into your wardrobe. After reading our tips you will definitely want to try at least two or three of them! They do not require a lot of time, effort or a tone of money at all. So, since you love fashion, a walk in the wardrobe is all you will dream of.  It's indeed true that many people desire to have an amazing and infinite wardrobe. Making your wardrobe fashionable and trendy is very challenging, but as a lady, you have to try. Don't be left-back, trying is all about following the current trend and for sure, you will never be out of any available fashion.
Have you ever been fed up with your identifiable clothing to a level of dying to get one to garb? If you have never face the challenge, then your clothes might be lesser. Excess attire on your wardrobe can puzzle you and for sure, you may get bored to death in the process clothing. Don't let excess clothing stress your mind as you can still fashion your wardrobe by weeding out the ones you don't have a preference to.
SO HOW TO INCORPORATE PEARL ACCESSORIES ?
Does your wardrobe have jewellery? Many people are fond of feeding their wardrobe with only clothes and shoes ignoring jewellery and accessories. They can shape your look if you are not aware. There are several pieces of pearl accessories in the market just for you to style your look and transform any boring outfit into a glamorous one.  Among jewels  offered in the market, pearls are the top versatile jewellery as compare to other types.
Every pearl lover will understand our love for pearls, therefore we want to show you how some strategically placed items will change the way you style your outfits. Pearl jewellery not only goes well with all attire, but it also remains in fashion and never fades away.  They amazing under any form, on you or on your garments: be it embellished, studded or spreaded.
Pearls and especially the pearl studded accessories are well-known for their capability of enhancing the touch of chic to your clothing. Pearls are perfect and can be worn by every woman. It's perfect at bringing out the best in you. look for original pearl studded jewellery and your look will never fade year and year.
As mentioned above, pearls can elevate any simple outfit and are known to own a timeless elegance. Sometimes,  incorporating them in your wear is a challenge. Keep an eye on the guidelines below and for sure, pearls charms will persist being part and parcel of your daily wear. Remember there are varieties to choose from.
 Add Some Exaggeration
Pearls can be incorporated in a casual suit solely by tiring a simple thread of pearls embellished around your neckline. An amazing look can be portrayed when paired with your preferred pair of jeans as well as a guileless white shirt. Let the look come out by uncovering some button of your shirt. You can as well wear pearls by purchasing a denim jumper with some pearl embellished on to it. Stitching pearls is not hard therefore, you can just get for yourself some pearls and stitched by yourself.
 Layer the pearls
Did you know that you can enhance an up-to-date screw to an old-fashioned distinct thread of pearls just by layering quite a lot of pearl of dissimilar lengths together? If you don't know, try it and see the pretty outcome. Layering some pearl necklaces is the oldest trick and to be honest, the most used one.
Before you stick the necklaces, you should first consider the makeup of the pearls you are planning to wear. Failure to consider the makeup, we will never appreciate the outcome. Necklaces are not the only option of layering your pretty pearls.
You can as well make use of pearls bracelets. Wearing a minimum of two or three bracelets together with other provisions and stone can bring out the pretty look in you- just incorporate pearls in your wardrobe . This tip will make your wear sweet, romantic and lovable. Our collection of pearl bracelets already has a triple strand necklace, so one clasp will hold them tight together and you do not need to worry, you will not lose any strand.
 Make use of smaller pearls
In life, especially when you want to try something, you only need to take bit by bit and this also applies to shape your look. When you need to begin styling your wear with pearl accessories, smaller pieces are all you need to add a touch of taste to your wear.  For example, when you need to shape your wear, you can try small silver pearl accessories  like this delicate pearl pendant .  Team this exquisite item with your favourite skirt and a blouse. The combination will make you look pretty and fashionable.
 Style your hair
Styling your hair with pearls is a fashionable way of styling your look. Every lady desires a prettier look and this look can as well be modified by incorporating the number of pearls to either your hair clip or other trendy brands. You can as well invest in pearls pins to style your hair and make it talk. Get the full effect with these champagne coloured pins. They will look amazing especially when you match them with the colour of your outfit. And if your hair is dark, then they just pop!
These accessories are versatile and incorporating them in your daily wardrobe is pretty simple. Don't be left behind, take the chance and fashion your outfit!
Are you sometimes getting a feeling that your outfit looks kind of dull or boring? Then it is time to experiment a gorgeous head band like this one below. Just imagine yourself in a monochrome dress, a blazer and this pearl embellished head band. You and so many others will find this outfit extremely "instagramable"! Those dainty pearls will make you fall in love with this look, plus, the fact that it pulls a part of your hair aside, will really accentuate your features in a beautiful manner.
 Mix and match
The "mix and match" concept is applied when you need to make a statement look. To make it work, wear pearls with unflinching and cheerful pieces of gold. Incorporate a hefty gear necklace with the multiplicity of colours as well as gold-plated pearl earrings.
Depending on your liking, you can as well fit in an unadventurous pair of pearl earrings and especially those containing ornamental designs. These pearls will bring out a lovely and feminine look to any given attire. Remember, pearls are the classy touch you need to add taste to your outfit. You can also try to mix your pearl with another gemstones, but make sure to keep an elegant line.
To conclude, we hope that at the end of this article you already have an idea on how to incorporate pearls into your outfits. You do not really need that much styling skills, you just need to identify the ideal accessories for you. So you do not necessarily have to wear pearl jewels, you can also wear pearls on your hair, with other gemstones or attached to your clothes. Moreover, there are so many other items that can be embellished with pearls: eyeglasses, bags, clutches, shoes, nails, blazers. We will show you how to add these items into an outfit on a next piece! Since they are so chic and elegant, pearls will always represent a simple way to obtain luxury looks for less.
(Visited 137 times, 1 visits today)