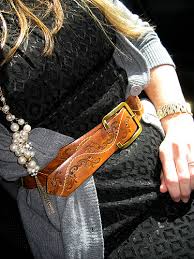 We've already begun to see a change in the weather.  The changing of the leaves on the trees and the sun lower in the sky tells us that autumn is now upon us.  We bet like so many other women you've been preparing for cooler weather.  Everywhere you go now shops have their autumn/winter collections in.  You've probably been thinking about getting out the clothes you would normally wear at this time of year?  Yet just because it's getting colder doesn't mean you cannot wear your pearl necklaces anymore.
Pearl necklaces are the perfect accessories for going with a nice cardigan or blazer that you have or you are going to be getting.  But it is important that you know how to wear your pearl necklace with such clothes.
Here are a few ideas that you may find useful in helping to team any pearl necklace you have with any items in your autumn/winter wardrobe.
How To Wear Pearl Necklaces With Cardigans And Blazers
Keep Things Simple
If you haven't got one yet invest in a smart teal coloured cardigan that you can them team with a white pearl necklace.   Not only does it look incredibly chic, but it can be easily dressed up or down.  Team with a simple white t-shirt, a pair of jeans and a pair of grey suede pumps.
You could also think about teaming a teal coloured cardigan with say a simple black dress for a casual evening out with your partner.  To add a touch more glamour to the whole ensemble team yours with a beautiful white baroque pearl necklace and pair of baroque drop pearl earrings.
Look Laid Back And Cool
Why not team say a white or cream South Sea pearl necklaces with a navy cardigan, a slim grey pencil skirt, and a crisp white blouse.  To add a little more femininity to the outfit team with a pair of black suede kitten heels.
Of course, if you want to create an even cooler laid back outfit suitable for going out with your girlfriends in you could do the following.  Team your cardigan with a dark grey or black t-shirt and a pair of tailored pants along with a pair of black ankle boots.  To add that all-important touch of class to the whole outfit wear any kind of pink or lavender coloured cultured pearl necklaces.
Comfort Is Key
This autumn you've probably noticed that plaid jackets and blazers are definitely in fashion.  Why not team a black plaid jacket with a pair of black jeans and a red or white top.   With this, you can then wear any beautiful freshwater pearl necklaces that you have. Choose to wear pearl necklaces that are made up of white or black pearls.
Go Sleeveless
This autumn sleeveless blazers are definitely on trend and will look great whether you pair yours with something smart or casual.  If you want to ramp things up then team say a white sleeveless blazer with a pair of white or black Capri pants.
To add a little more colour to the whole ensemble team such an outfit with a pair of vibrant pink leather pumps and say pink or lavender cultured pearl necklaces.
For Brunch
When going out for brunch with your girlfriends then might we suggest teaming a hot pink blazer with a white single pearl necklace or a white choker pearl necklace?   These particular items work really great together.  To add a little more oomph to the outfit why not go for a pair of yellow suede pumps or even a pair of bright Converse style trainers.
For The Office
Want to look smart, but casual at the same time.  Might we suggest you wear any of your white pearl necklaces you have with a beige cardigan and a pair of smart tailored trousers?  Not only are such items super functional but also look fabulous when worn together.   To add a touch more class to the whole outfit wear a simple pair of beige pumps.
Soft Rock Chick Look
Think about teaming a nice white and black blazer with white or black Tahitian pearl necklaces.  To help to soften the look further team your blazer and pearl necklaces with a crisp white t-shirt and a pair of bootleg jeans, and a pair of black cowboy boots.
Look Cool This Autumn
A white blazer teamed with a white pearl necklace would look amazing, and makes looking cool effortless this autumn.  If you want to be a little more creative and add a touch more colour into your outfit team them with a pair of purple, pink or lilac ankle boots.
Wear More Than One Strand Of Pearls
At this time of year, you could for work choose to wear a crisp white shirt and over top of this a cardigan.  To further enhance your neckline and add a touch more glamour to the whole ensemble where multi-strand pearl necklaces. Wearing a pearl necklace that is made up of 2 or 3 strands of pearls will really enhance your whole look!
Also, make sure that you choose one that will complement the rest of the outfit.  For example, you choose to wear any of the various different golden pearl necklaces now available.
Try Pearls With A Short Sleeve Cardigan
You may not realise it but a short sleeve cardigan is a perfect way to let you show off any pearl necklaces you have.  But rather than wearing them around your neck, you could do something else instead.
For example, if you've got any freshwater pearl necklaces to take one and then wrap it around your wrist several times.   You could of course then team this with a beautiful pair of pearl earrings or even a simple pearl pendant.
Hopefully above has provided you with some ideas of how to wear any pearl necklaces you have this coming autumn/winter.   There are other things to consider when it comes to wearing pearl necklaces.
Below we offer a few more tips on how to pair other accessories with any pearl necklaces you have that you want to wear with any of the outfits suggested above.
How To Pair Accessories With Pearl Necklaces
It is important to remember that pearls are very distinctive, so don't always compliment other pieces of jewelry you may own.   But below these tips should help you to create the perfect look at all times.
Team Pearls With Pearls
Although maybe formal looking, they certainly will add a real touch of classic glamour to any outfit.  Wearing a pearl necklace with a matching pair of earrings or a bracelet will look stunning on you!
Keep Things Simple
If you want to wear other types of gemstones when wearing a pearl necklace keep things simple.  So it is best to team your pearl necklaces with say a simple white blazer and matching skirt and top and a pair of say simple diamond stud earrings.
Don't Mix And Match
If you've decided that you want to include some coloured gemstones in your ensemble then make sure that they match the colour of your outfit.   So for example, if you've decided you'd like to wear a pair of ruby earrings with say a black Tahitian pearl necklace then make sure that your blazer or cardigan includes some red in the design.
Want To Wear The Perfect Metal?
Choosing the right colour metal to wear with your pearl necklaces is just as important.  It all depends on what colour pearls you are going to be wearing.  For example, if you are wearing just simple white, cream or golden pearl necklaces then wear other jewelry that includes gold in the design.
However, if you are someone who prefers to wear black Tahitian or coloured cultured pearl necklaces then stick to jewelry that includes silver or platinum in the design.  Both are metals that will help to accentuate the beauty and luster of such pearl necklaces.
As autumn and winter are now coming upon us there isn't any need for you to store away those pearls until next year.  As you can see any pearl necklaces you have will look great with a variety of different outfits you have in your wardrobe.
Just remember to make sure that you choose just a few pearl accents that you can then pair with any of this coming autumn/winters styles.   I'm sure your friends will love the looks you create and will want to emulate your sense of fashion and style.
Here at PearlsOnly.com, we have a wonderful selection of beautiful pearl necklaces that you can choose from.  So finding one that will really highlight your own sense of fashion and add a touch of glamour to any outfit you want to wear this autumn/winter shouldn't prove difficult.  Just remember to make sure that you choose a necklace that suits your outfit and your own sense of taste and budget.
(Visited 97 times, 1 visits today)