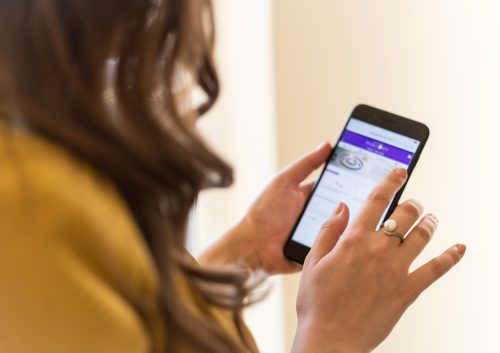 Ladies, you'll totally love this post! Wondering if wearing pearls at the office could be considered too much? Going to work should be fun, exciting, and a can't wait-to-get-there kind of moment. Therefore, your outfits should measure up to the importance of the moment. At the same time, be careful not to make your outfit look busy. No worries, we will tell you how to wear pearls at work without looking over the top. It really depends on your working environment, your job type, and the image you want to project. Keep reading to find out what pearls are considered appropriate to wear at the office and what you should avoid.
Pearls are the best cure for dull days. Going to the office, this doesn't mean wearing boring outfits. If your job implies a lot of meetings, networking events and meeting new clients, then you are encouraged to wear your finest pearl accessories. Does your formal attire require suits, jackets, white shirts, and formal shoes? Then your best option when it comes to elegant pieces of jewelry is to wear pearls. A single strand white pearl necklace with a shorter length will complement a crew neck blouse, a buttoned shirt or a slim fit jacket, while just a single pair of white pearl earrings with a classy design will brighten up your entire look.
3 simple rules to keep in mind while wearing pearls at work:
Avoid wearing two pieces of pearl jewelry together. Pairing the necklace with the bracelet, for instance, is considered too much and is part of the etiquette of wearing a pearl necklace in your everyday life.
Don't pick chunky or imposing pieces. You should opt for understated, simple, easy to wear pearl jewelry items that don't overcrowd your outfit. In a business environment, the attention should fall on your work, not on your jewelry. You certainly don't want your clients or colleagues to get distracted from presentations.
Always dress, put your make-up and add your perfume first. Pearls are added last. Oh, and do take into account the type of job you're performing. There are certain fields of work where wearing jewelry is not considered appropriate, like hospitals or dental offices.
ESSENTIAL PEARL ITEMS TO COMPLETE YOUR BUSINESS LOOK
1.      Pearl earrings appropriate for office wear
The first go-to source of accessories for a business attire is a pair of pearl earrings. For many of you who want to wear a simple, yet elegant pair of earrings, the pearl earrings are ideal for a full day at the office. Since they are not heavy or bulky, they will not hurt your ears.
The button shape design is a classic one, therefore you have endless ways of wearing them. This kind of pearl earrings can easily transform a casual outfit into a formal one with little effort. Indispensable and timeless!
This pair of pearl earrings is an alternative to the classic simple pair we've picked before. Dainty and classy styling, reminiscent of fine vintage jewelry, the Aria Earrings bring a touch of sophistication to everything you wear them with. The delicate stud settings and lustrous freshwater pearls make a great compliment to a professional business attire. Plus, you can wear them at any after work event!
2.      Pearl necklaces : simple & elegant
You can easily dress up your wardrobe without the expense of replacing your clothing with a classic pearl necklace. Did you ever try wearing an old dress with a new necklace? Don't you get the feeling that you already have a fresh new outfit? That's the same feeling your colleagues will get when they see a delicately radiant white pearl necklace around your neck. No matter what you wear the pearl necklace with, it's a piece that always looks as good as you do.
Here you have three wonderful options for necklaces appropriate for office attires. As a general rule, pearl necklaces should not fall past your bust line so our choices are totally adequate for the office.
Perfect for formal affairs, this necklace with smaller pearls will make you look professional and polished. The smaller pearls tone down the darker hues and bring out their warmth.
While not screaming for attention, it still gives a woman a composed, polished and elegant look that seems to have been effortless. The sterling silver chain goes with just about any type of outfit.
The invisible look of the filament creates an alluring look where the classic (A) various shaped pearls lay against you without the barrier of a necklace. If you're going for a bolder look, then you've found your ideal pearl necklace!
3.      Pearl pendants suitable for business attire
Pearl pendants are a more delicate alternative to pearl necklaces. They are extremely feminine and not so prominent as a strand of pearls. Wear them directly on your skin with a silky shirt or on top of a soft fabric blouse. A new addition to our collection of pearls, this Freshwater Pearl Pendant in Pomona White is exactly what you need: subtle, with a note of fine sophistication. Pair it with a white collared shirt and a dove gray skirt and there you have it! Moreover, during fall, turtleneck blouses perfectly allow you to wear this stunning pearl pendant.
Also, take a look at the black pearl version: Tahitian Cultured Pearl Pendant in Pamela Black. With it's fun and charming styling, the Pamela pendant makes a wonderful addition to your wardrobe.
4.      Pearl rings that complement your office outfits
We further recommend pearl rings as a substitute for pearl bracelets. Why don't we advise you to wear pearl bracelets at the office? Because they can easily get rubbed off while writing, typing or performing any activity that includes your hands and implicitly your wrists. Otherwise, your pearls will get scratches or dirt in between the pearls. It's better to keep your wrist free. Plus, it's not recommended to pair a pearl bracelet with a pearl necklace.
Pearl rings are easier and to wear and to pair! These designs allow you to wear anything with a classic cut. Keep your outfit clean and sharp and add a white pearl ring to complete your look.
This Chantel Pearl Ring is definitely not flashy, if that is what you're thinking. Wearing pearls at work is fine as long as they don't attract too much attention. Pair this ring with a suit and you'll obtain a balanced look. Fashion-wise, you'll be an elegant presence while still looking professional.
To sum up, it's definitely appropriate to wear pearls at work. Your job should not stop you from wearing elegant, bold, sophisticated outfits. Plus, you don't have to invest in a new wardrobe. You can just buy the right accessories and they will resurrect your old clothes. In other words, pearls are always appropriate, including  during your days at the office. You'll be appreciated not only for your hard work and passion but also for your sense of style. Enjoy your day at work and feel fabulous all day long!
(Visited 227 times, 1 visits today)