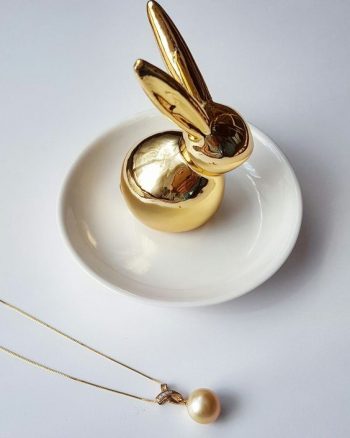 For those of you who celebrate Easter, we decided to collect some lovely, modern, and easy to replicate indoor and outdoor Easter decorations, which we found on Pinterest. We did not forget about the Easter egg decorations, so we also included some effortless, yet very original ideas. Therefore, we went straight to the largest source of inspiration, Pinterest, and discovered some amazing (some of them non-traditional) ways of decorating both your indoor and outdoor space! So if you're interested to try some ideas or simply see how others perceive Easter holidays, keep reading this post!
1. Easy and Modern Easter Egg Decorations
We believe that simplicity is more, so here are 6 easy and modern Easter egg decorating ideas that can be executed in minutes! You'll notice that some of them still keep the natural white color of the egg, so you don't need to worry about using multiple dying solutions.
If you want to create this kind of egg decorations, you can read more here.
Here are the steps to create these elegant eggs!
Here you can actually find the tutorial.
2. Indoor Lovely Easter Decorations
This section covers Easter table decorations and centerpieces that will absolutely amaze you! You'll see how easy you can create them and you only need a bit of imagination, You don't need to spend a lot of money of decorations because most of them are extremely accessible. And you can also use the Easter decorated eggs as well in setting a beautiful Easter table.
3. Amazing Outdoor Easter Decorations
We really love these outdoor Easter decor ideas! You can decorate your door, porch or yard with some extremely convenient and easy to find tools and materials. Since Easter is celebrated during Spring, nature provides us beautiful flowers that can be used as decorations too! So make sure to use them in your own Easter decorating designs for your outdoor space because they really add a fresh note! Bunnies are indispensable, therefore you need them on your stairs or door, to welcome your guests.
If you want to learn how to create this beautiful Easter wreath, you can read this tutorial.
In conclusion, we hope you enjoyed this Easter decoration ideas as much as we did!  We wanted to pick something easy, simple, but extremely elegant and delicate. Opulence is not something to consider when it comes to inside and outside Easter decor, so less is definitely more.  We wish you a Happy Easter and may you enjoy these holidays in peace, love, and harmony! Surround yourself with those who make your heart smile and take some time to create memories!
P.S – If you want to collect and pin all these Easter decorating ideas on your Pinterest board, you can also check our Pinterest board, which contains all these ideas, plus many more! Oh, the beautiful pearl pendant from our photo can be found here.
(Visited 511 times, 1 visits today)