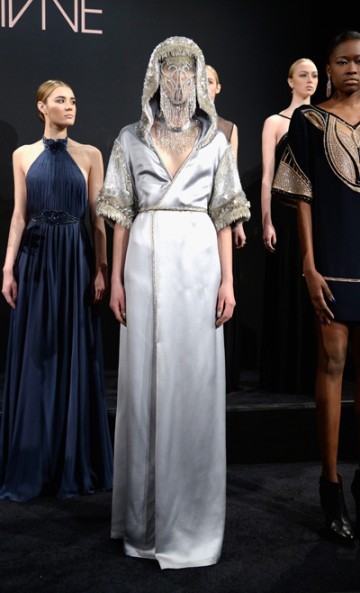 Alon Livné, the young fashion designer that hails from Israel, is one to watch as he is on the rise to the top.
After having apprenticed at Alexander McQueen in London, Livné was appointed at the age of twenty-two to the Eveningwear and Couture department of luxury Italian fashion house, Roberto Cavalli.
After leaving Roberto Cavalli, he won first prize in the Israeli version of "Project Runway" because of his stunning designs. His work has caught the attention of major fashionistas who request his custom made gowns and clothing including the likes of Mrs. Carter, Beyoncé; Lady Gaga and Janelle Monáe.
With his main focus on intricate gowns with handmade work and perfect tailoring, Alon Livné is a name that will not be forgotten.
The Fall/Winter presentation for 2014 was a great introduction to the amazing gowns that came from the artistic mind of the soon to be master.
Inspired by the Hollywood glam of the 1920's, when flappers ruled the world of fashion, Alon gave fashion critics a pleasing display of satin gowns with a modern twist of the old and classic style.
Favorites included the blush purple long evening gown with embellished and glittery décolletage and accented with fringe shoulders; a satin waist length straight skirt, and a beautiful head piece.
Another was the long black halter dress with black sequins adornment down to the navel giving a hint of sexy; and the pale peach loose fit dress with slight lace accents around the waist and the neckline. Superb!
Overall, the presentation was an awesome addition to New York Fashion Week and fashion lovers will continue to look to see what more this insightful designer has in store.
To see more of Alon Livne, visit his website at: www.alonlivne.com
Where do you see yourself wearing an Alon Livne design?
(Visited 234 times, 1 visits today)