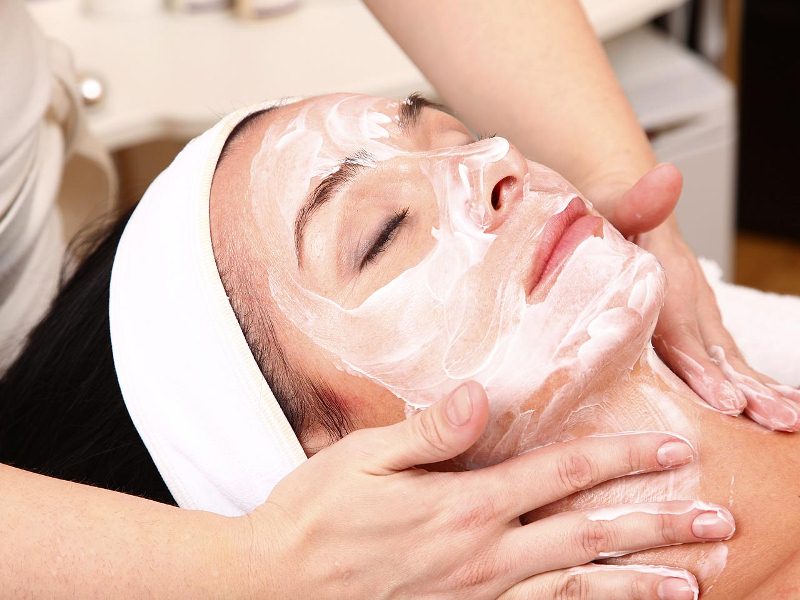 Is your face always oily? Do you find yourself constantly having to pat and wipe your face of endless oily build up? Well, we think we may found the answer for you and it comes from a small friend in the sea—the clam.
It is not actually the clam that you are in need of. Instead, it is their special ability to create gorgeous pearls that has beauty enthusiasts in awe. You may think pearls are just a fashion accessory but the beautiful little balls have a lot of powerful use.
According to the Times of India, after speaking with beauty expert Shahnaz Husain, the answer to your oily skin may be as simple as a pearl facial. A pearl facial is a facial that can be performed at Spas that is ideal for those with oily skin. According to Husain, it helps remove tan and brightens the skin:
"Deep cleansing is done next, to refine the skin. This is followed by a light facial massage with pearl cream and application of a pearl mask. It helps retain moisture and revitalizes the skin. This facial ensures natural lightening of the skin, giving fair and radiant skin with an even color tone."
According to Shahnaz.in:
"Based on Ayurveda, the Pearl Facial uses products which contain powder of pearls. Research has revealed that pearls influence the transfer of melanin (natural pigment) to the skin surface, filtering the sun's rays and counteracting sun damage. Pearls also contain powerful nutritive elements, like amino acids, minerals and proteins, which strengthen the skin and improve its moisture retention ability. The facial gives way to a healthy radiant skin, with an even color tone."
The facial takes only an hour to be performed and it may just be worth it for those who want positively glowing skin.
What do you think of the pearl facial? Do you think this is something that you would be interested in getting?
Photo Source: ashwinibeautyparlourtrinco.blogspot.com
(Visited 90 times, 1 visits today)